Announcements
Mark Werwath to Serve as Inaugural Executive Director of Office of Professional Education
An accomplished leader, Werwath brings varied experience in management, business, and higher education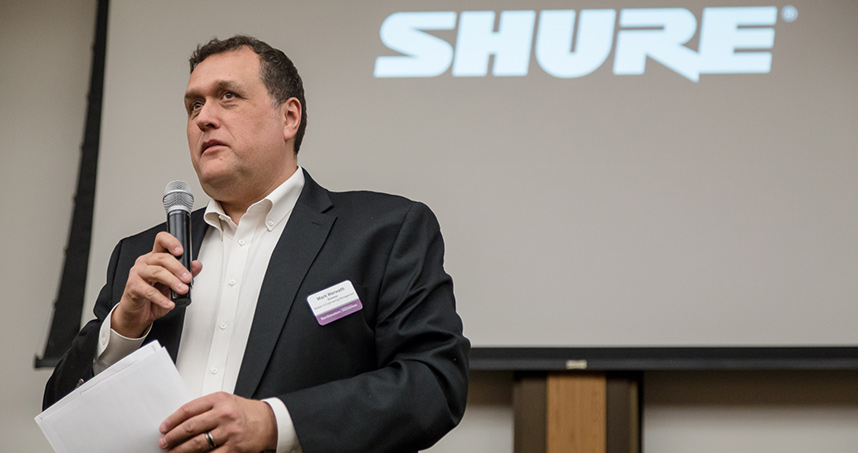 Effective August 1, Mark Werwath will serve as the inaugural executive director of Northwestern Engineering's Office of Professional Education (OPE), Dean Julio M. Ottino announced June 15.
Werwath, director of the Master of Engineering Management (MEM) program and a clinical full professor of industrial engineering and management sciences at the McCormick School of Engineering, is an accomplished leader with decades of experience in management, business, and higher education. He will lead OPE, which oversees the portfolio of professional master's programs at Northwestern Engineering. 
"Mark's varied background in industry, combined with his work teaching several NUvention courses at Northwestern Engineering and directing our successful Master of Engineering Management program, makes him a natural fit for this position," said Julio M. Ottino, dean of Northwestern Engineering. "He is a respected and proven leader who can anticipate the needs of both students and industry. I am certain that Mark will lead our professional students to even higher levels of excellence."
In the new role, Werwath will provide leadership and oversight of Northwestern Engineering's growing professional education portfolio and manage the ongoing implementation of OPE. He will continue to lead the MEM program, serving experienced STEM professionals who wish to develop management and leadership skills while deepening their understanding of traditional and emerging technologies.
"I am excited to integrate the Office of Professional Education more deeply into the professional student experience," Werwath said. "OPE will seek new and innovative ways to build efficiency while ensuring the school is identifying new opportunities for programs, executive education, and delivery models."
Over the past year, Werwath also served as interim director of the Farley Center for Entrepreneurship and Innovation, dedicated to fostering students' entrepreneurial skills and abilities through a unique interdisciplinary curriculum with faculty from an array of disciplines.  At Farley, Werwath managed a range of activities, and he helped steward Farley's rapid switch to remote learning this spring. Werwath will continue to play a pivotal part of the center as Hayes Ferguson moves into the role of Farley's director.
Much of Werwath's work in industry centered on managing high-tech research and development and change management programs in large Fortune 500 firms. He spent 23 years at Motorola, where he was most well-known for implementing proprietary infrastructure technology for the Nextel network. He has also managed a large number of new product development projects in the aerospace business, such as Northrop Defense, and he served as executive director of program management at WMS Gaming. He has advised numerous start-ups, including 2 By 2 Gaming, Whiteboard Coordinator, Energy Vault, FEW Spirits, Equityhub, and Highland Solutions, and he consulted with Abbott and Baxter.
He operates Werwath Portfolio Group, a consulting business in the portfolio management space.  He also founded NMOVE.com, a web-based portal for project planning, project management, and resource recruiting in the software development space.
Werwath earned a bachelor of science in mechanical engineering degree from the University of Illinois at Chicago, a master's in engineering management from Northwestern Engineering, and a PhD in organizational development at Benedictine University.