Honors and Awards
Northwestern Engineers Selected to Argonne's 'Chain Reaction Innovations' Entrepreneur Cohort
Postdoctoral fellow Khalid Alam and MEM student Katie Kollhoff will further develop their startups during the two-year program
Argonne National Laboratory has announced the latest cohort of science and energy entrepreneurs for its Chain Reaction Innovations entrepreneurship program (CRI) — and Northwestern Engineers are well represented.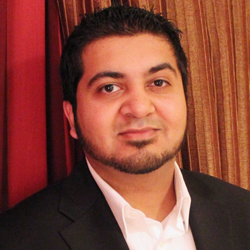 Postdoctoral fellow Khalid Alam and MEM student Katie Kollhoff are among the five innovators that comprise CRI's third cohort. They were selected from more than 120 candidates following a thorough national application process and two-part pitch competition.
Beginning in June, the two-year program will support Alam and Kollhoff's efforts to further develop and scale their proprietary energy and science technologies while also refining the business strategies behind their startups, Stemloop and NUMiX Materials, respectively. In addition to dedicated laboratory and office space, they will have access to Argonne's significant R&D resources, an advisory network of business mentors, and networking opportunities with commercial partners and investors.
Alam led the development of the core technologies of Stemloop while working in the lab of Julius Lucks, associate professor of chemical and biological engineering in the McCormick School of Engineering. He and Lucks are cofounders of the startup, which is using advances in cell-free synthetic biology and molecular engineering to create new biosensing platforms.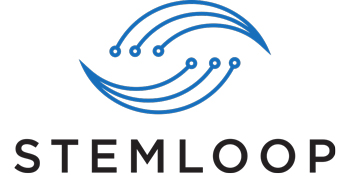 Stemloop was born out of the Lucks Lab's research mission to understand how cellular systems sense and respond to their environments and how that capacity can be harnessed for new applications. The company is working toward commercializing a platform of technologies developed within the Lucks Lab and the ecosystem of Northwestern's Center for Synthetic Biology and Center for Water Research, including one focused on environmental water quality monitoring.
Alam said participation in CRI will offer exposure to a broader ecosystem of seasoned entrepreneurs and investors with experience transforming technological innovation into real-world products, as well as access to Argonne's scientific resources.
"Argonne is full of world-class expertise in a number of areas, including the biosciences, water research, manufacturing, and supercomputing," Alam said. "Argonne scientists will help Stemloop identify and characterize the biological sensors that allow microbes to survive in challenging environments. We hope to take that knowledge and engineer powerful new sensors that enable anyone, anywhere, to sense their world."
Kollhoff is a student in the Master of Engineering Management (MEM) program and a cofounder of NUMiX Materials. Formed in 2017 in the Farley Center for Entrepreneurship and Innovation's NUvention: Energy course, the startup manufactures a suite of sorbent products that collect dissolved heavy metal ions from water and solidify them, allowing the metals to be easily separated from water. The granular materials have shown to reduce the concentration of 20 toxic and precious heavy metals in water 10 times more efficiently than existing industrial wastewater treatment technology.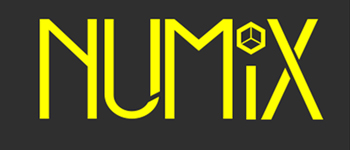 NUMiX previously received the $50,000 Cleantech University Prize from the US Department of Energy at the 2018 Rice Business Plan Competition and earned first place at Northwestern University's VentureCat competition. Kollhoff believes participating in the CRI program will help the company develop and scale its deep tech concept and move it closer to market.
"CRI represents an unparalleled opportunity within the entrepreneurship ecosystem," Kollhoff said. "It will allow us to leverage the considerable resources at Argonne — the powerful tools and, most importantly, the people — to continue building a business that manufactures and supplies physical materials to treat water better."
Read more about the Chain Reaction Innovations announcement.