Northwestern Takes Part in Workshop with Tel Aviv University
The event was cochaired by Professor David Seidman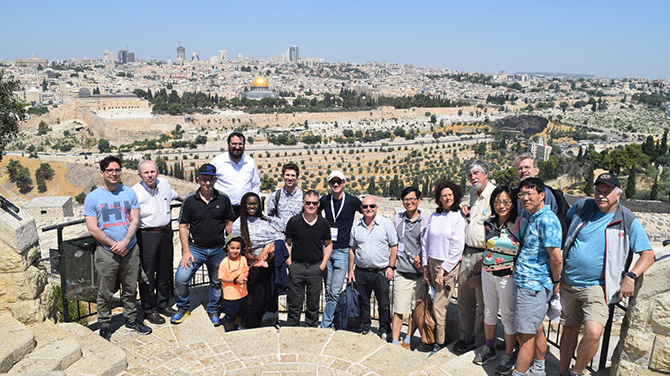 After a hiatus of almost four years, due to the COVID-19 pandemic, the Northwestern University and Tel Aviv University Workshop (NU-TAU) series was held from June 20-22 at Tel Aviv University. The event also included an all-day (June 23) professionally guided tour of the Old City of Jerusalem.
This year's workshop, "Exploring Advanced Materials for Future Infrastructures," was cochaired by Tel Aviv University (TAU) professor Brian Rosen and Northwestern's David Seidman. It was sponsored by the McCormick School of Engineering, the Crown Family Fund, Tel Aviv University Center for Nanoscience and Nanotechnology, the Israeli Science Foundation, the Gordon Center for Energy Research, the Iby and Aladar Fleischman Faculty of Engineering, Tel Aviv University, and Tel Aviv University's Office of the Rector.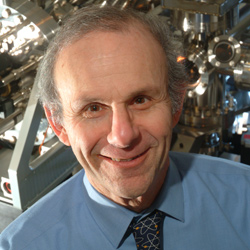 The workshop included 30 talks, with 17 coming from TAU faculty members and the other 13 from Northwestern. There were sessions covering electronic and magnetic materials, advanced materials characterization techniques, atom-probe tomography, biomaterials, ceramic materials, soft matter theory, materials for electronic and mechanical devices, additive manufacturing, materials for sustainability, and computational materials.
Introductory comments were made by McCormick School of Engineering Dean Julio M. Ottino, Seidman, and Milette Shamir, TAU's vice president for international academic collaborations.
This NU-TAU series of workshops began after Noam Eliaz, now dean of the Fleishman Faculty of Engineering at TAU, spent his 2012-13 sabbatical year working with Seidman. In 2013, with the support of Ottino and then-chair of Northwestern University's Department of Materials Science and Engineering Michael Bedzyk, the materials science and engineering (MSE) departments from both schools signed a memorandum of understanding to have workshops on topical subjects featuring members of the universities' mainly engineering schools' faculties. The frequency of the workshops was suggested to be in the range 18 to 24 months, to maintain a high level of momentum for joint professional interactions.
The first workshop took place in late February 2015 at TAU, while the second (late 2016) and the third (July 2018) workshops were held at Northwestern.
"This series of workshops has resulted in joint Binational Science Foundation (BSF) grants, National Science Foundation-BSF grants, unfunded research projects, and exchanges of PhD students, postdoctoral students, and professors," Seidman said. "We are looking forward to more exchanges of faculty, students, and postdocs as the result of a generous endowment from the Crown Family Foundation for this specific purpose, which will be helpful for expanding a high level of exchange interactions between Northwestern and TAU."
There are tentative plans to hold the next workshop toward the end of 2023 at Northwestern. The theme has not yet been determined.