Carolyn Duran Elected to Lead Materials Research Society
Duran earned her PhD in materials science and engineering at Northwestern
Carolyn Duran (PhD '98) has been elected to serve as the 2022 president of the Materials Research Society (MRS).
During 2021, she will serve as vice president of MRS, an organization of materials researchers worldwide that promotes communication for the advancement of interdisciplinary materials research and technology to improve the quality of life.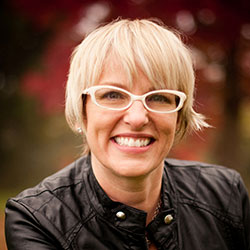 Duran, who earned her PhD in in materials science and engineering at Northwestern Engineering, is vice president in the data platforms group and general manager of memory and i/o technologies at Intel Corporation, where she is responsible for a broad scope including pathfinding, architecture, validation, and standards development. During her 22-year career with Intel, Duran has developed advanced copper and barrier materials processes for three generations of interconnect technologies, and she has led thin film research and process engineering programs across multiple areas. She holds five patents in the area of semiconductor process engineering.
Duran, a longtime member of MRS, serves on the advisory board for materials science and engineering of the McCormick School of Engineering. In 2016, she was named to Fast Company's "Most Creative People in Business 1000" and ranked second on Business Insider's "Most Powerful Women Engineers in the World" list in 2014.