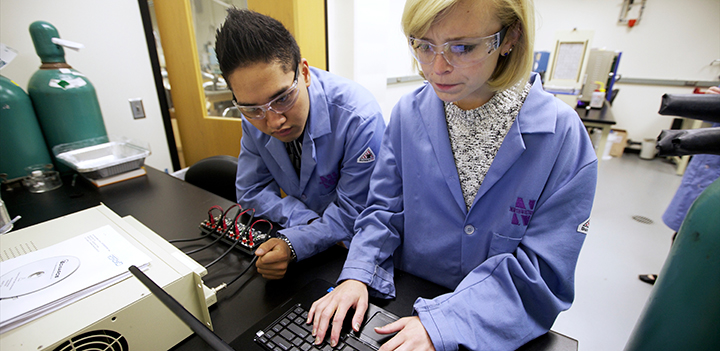 Academics

  /  

Graduate Study

Materials Science and Engineering (PhD)
The PhD program in materials science and engineering was the first in the world and is internationally renowned for the excellence of its graduates.
To pursue a broad range of research, we actively seek students with diverse backgrounds and undergraduate training, including physicists, chemists, and engineers from other disciplines.
Learn more about the department's research areas
Request More Information
Download a PDF program guide about your program of interest, and get in contact with our graduate admissions staff.
Special Programs
The biotechnology training program is an interdisciplinary and interdepartmental program that provides select graduate students with greater research and training opportunities than those available through individual departments.
The Graduate School collaborates with the Kellogg School of Management to offer the management for scientists and engineers certificate program taught by Kellogg School faculty that will equip promising doctoral students with necessary business and leadership skills.
Career Paths
With a PhD in materials science, students can choose the career path best for them. Graduates work in academia, national laboratories (Argonne, Los Alamos, NIST, Sandia), find industry jobs (Apple, Boeing, GE, Intel), work for the government, and work for non-profits.
More in this section