Undergraduate
Students' Rapid Tuberculosis Test Could Save Lives
Three biomedical engineering students developed an automated staining system using a 3D printing technology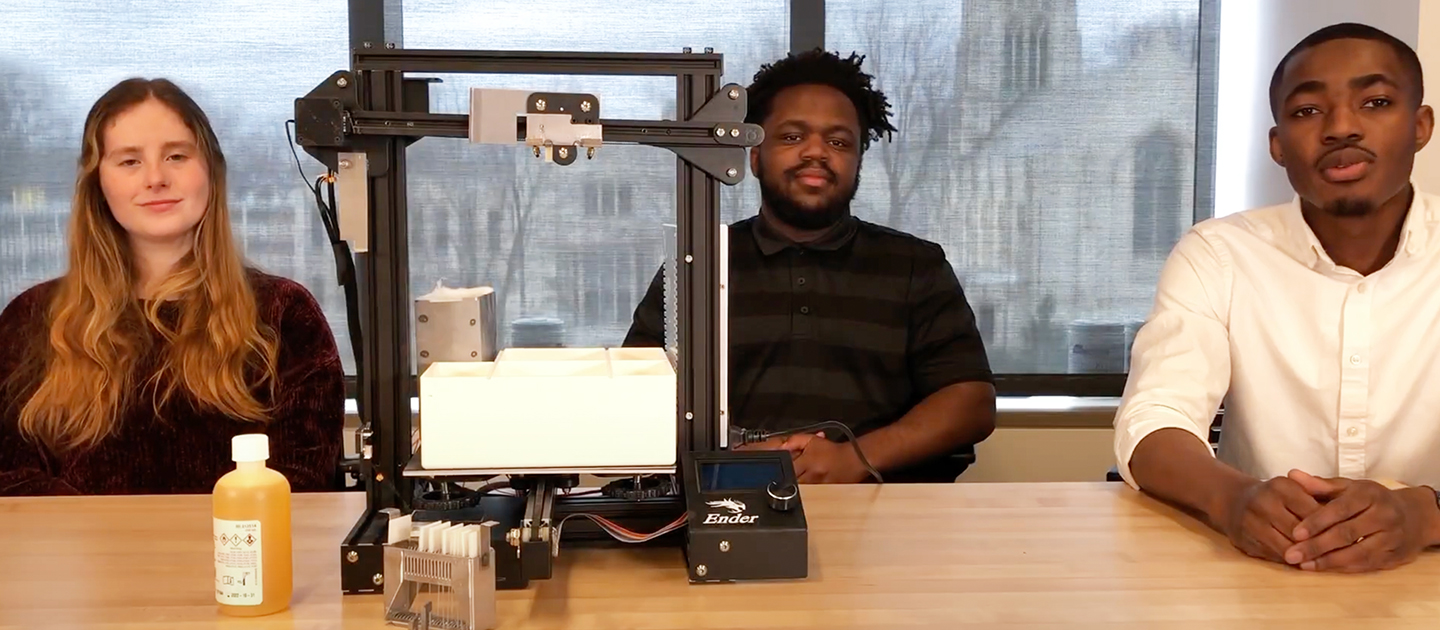 Tuberculosis (TB) takes more than 1 million lives annually, with 95 percent of fatalities coming in developing nations. Eradicating TB in these countries is especially difficult because of the lack of cost-effective, high-throughput diagnostic tools.
An award-winning student project from Northwestern Engineering is taking steps to solve this crucial problem.
Three McCormick School of Engineering students have developed an automated staining system using 3D printing technology that enables high-throughput sputum smear diagnostics for TB at the patient's point of care (POC). The design, named POCAS TB and built during the biomedical engineering capstone BME 390-1-20: Biomedical Engineering Design course, recently earned the Design by Biomedical Undergraduate Teams (DEBUT) Challenge's NIH Office of AIDS Research (OAR) Prize for HIV/AIDS.
Winning awards, however, wasn't the motivation behind the work. The team – working with Northwestern Engineering research associate professor Mamoudou Maiga and collaborators at the Robert J. Havey Institute for Global Health, Northwestern Center for Innovation in Global Health Technologies, Feinberg School of Medicine, and Mali's University of Sciences, Techniques, and Technologies of Bamako – wanted to help people in need.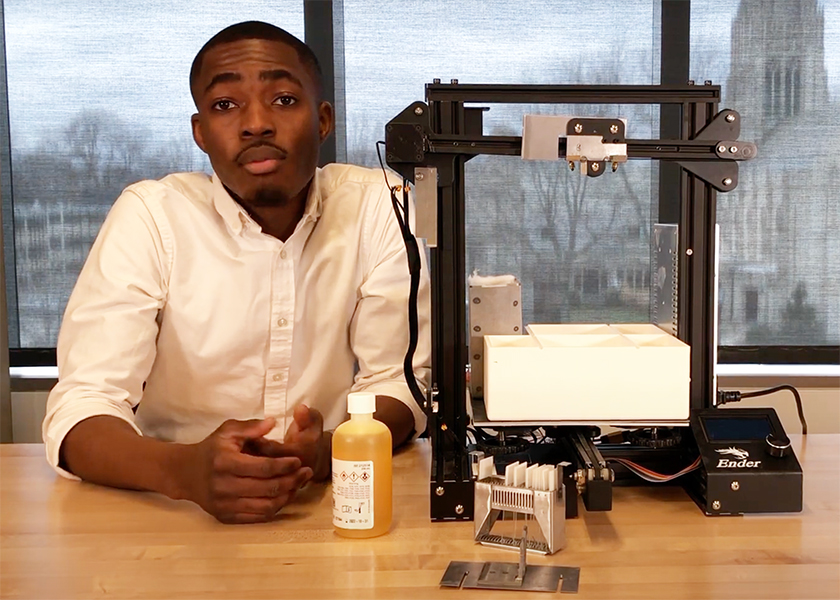 "With the opportunity and resources presented to us, we knew there were expectations," said Peter Kouassi ('22), a recent graduate in the Department of Biomedical Engineering and the project's team lead. "Being in this position to do something valuable and seeing the results is really exciting."
Testing programs that target at-risk populations at the POC are primary diagnostic pathways for initial symptomatic TB testing. In these programs, patients cough up sputum from their lungs as samples to be tested. These samples are homogenized before being smeared onto glass slides or smeared directly after collection. The samples are then heat-fixed and treated with an acid-fast stain for TB mycobacteria. Access to reproducible and high-throughput staining with these methods is limited by a lack of trained staff to perform the procedures, worsened by the confined and under-resourced testing environments at the POC and the expense and availability of diagnostic testing reagents.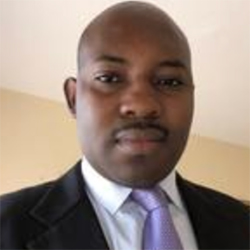 To combat this, the team developed an automated, portable, and lightweight system that uses components of a standard 3D printer to stain samples and detect TB, expediting turnaround time for diagnostics and further clinical action for the patient. The current method can process 50 samples per day; this automated system –that costs less than $300 to build – can process 50 every two hours.
Quick turnaround is crucial, because the longer the lag is between testing and results, the longer someone stays in the public and exposes others to TB. In many developing areas, when people get tested, they must wait three days for results, and travel on crowded public transportation during that time. Accuracy was another goal, which can be a challenge in some areas because of a lack of experienced practitioners and dependable machines, and can force retests.
"There needs to be a high volume of tests done at once with a consistency with all those samples, and then a high throughput of them completed in one day so a diagnosis can be reported within 24 hours," Kouassi said. "Then correct actions can be taken for isolating patients who test positive. Having that information as rapid as possible makes for more rapid decisions."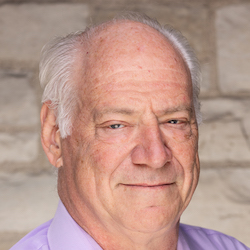 Kouassi's team included classmates Shani Katz ('22) and Isaac Tenga ('21). They were advised by Matthew Glucksberg, professor of biomedical engineering at Northwestern Engineering.
As part of POCAS TB's development, Kouassi and Maiga traveled to Mali in July to observe device testing on site, which produced repeatable results but showed room for improvement with the microscope's camera sensors and lenses. They saw the effort that was going into the project from the Northwestern side and doctors in Africa, and its potential to improve access to important medical care. Crucially, they witnessed the difference between the healthcare systems in US and a developing nation.
"The ability to quickly access our health records on mobile devices quickly compared to the backlog and delays that patients experience over there was striking," Kouassi said. "That's one thing that really stuck out to me."
The project is now being handed over to students and faculty at the new biomedical engineering program at the University of Sciences, Techniques, and Technologies of Bamako in Mali, where it will be further developed and implemented in a region where it can make a difference and save lives.
"I tell the students we're not doing pretend projects," Glucksberg said. "This is one of the good ones."