Research
Advancing the Center for Physical Genomics and Engineering's Dual Mission
Grants will support cancer research and a graduate training program in physical genomics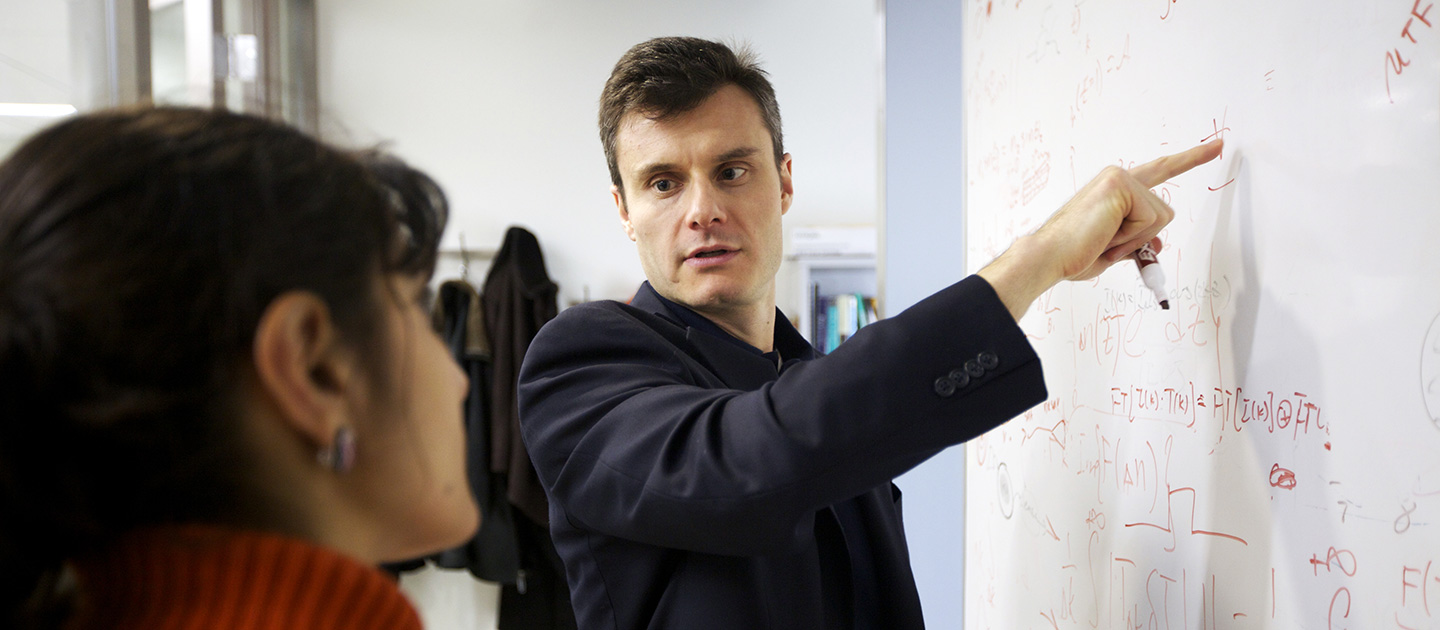 Since its founding in 2019, the Center for Physical Genomics and Engineering (CPGE) led by Northwestern Engineering's Vadim Backman has pioneered research in physical genomics, a burgeoning field of study that seeks to reprogram the genome's chromatin, which regulates gene expression, to treat diseases like cancer or Alzheimer's, and to engineer living systems to overcome environmental challenges such as climate change.
At the same time, the center has also devoted resources to train the next generation of leaders in the field, which bridges research ranging from molecular biology to bioengineering to physics.
A series of recent grants is supporting the center's dual mission.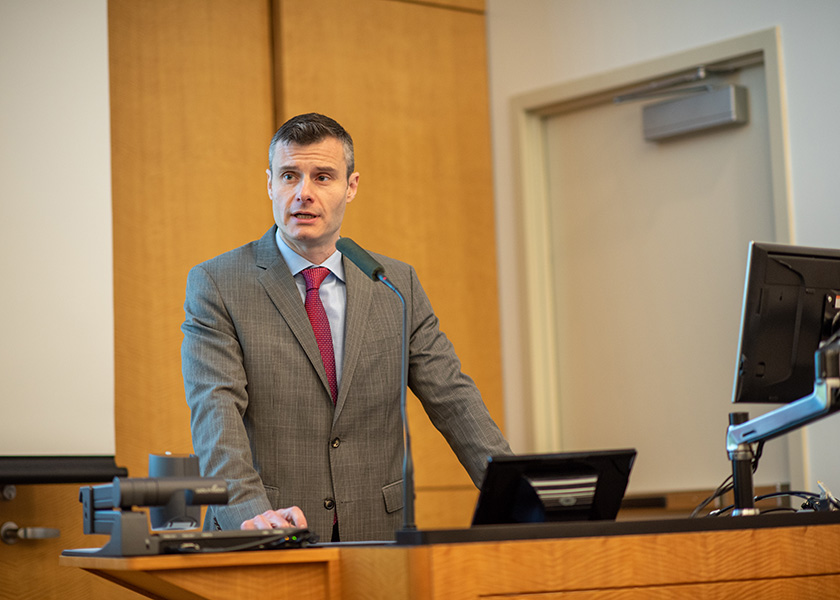 Announced in December, CPGE will lead a new National Cancer Institute (NCI) Cellular Cancer Biology Imaging Research (CCBIR) center to develop and test new nanoimaging technologies, used in combination with molecular and computational methods, to study the origin of cancer stem cells and their ability to adapt to chemotherapies. Supported by a $7.75 million U54 grant over five years, the Northwestern University Center for Chromatin NanoImaging in Cancer (NU-CCNC) will bring together researchers in optics, imaging analysis, electron microscopy, computational genomics, and cancer biology to address knowledge and technology gaps that could help to develop therapeutic strategies that prevent tumor resistance to therapeutics.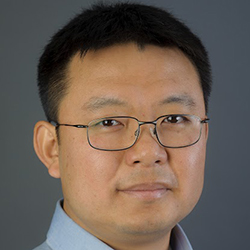 By leveraging these converging fields of study, the center will deploy a Multi-scale Chromatin Nanoimaging Platform to enable quantitative imaging of chromatin structure and highly multiplexed molecular and gene-specific localization at a length-scale approaching 1 nm resolution. 
"We will focus on bridging multimodal nanoscale imaging with multiscale computational genomics and proteomics to understand how genome structure affects critical processes in carcinogenesis, such as the emergence of cancer stem cells," said Backman, Sachs Family Professor of Biomedical Engineering and Medicine at the McCormick School of Engineering and CPGE's founding director. "It's a phenomenal opportunity to further develop a convergence of technologies and apply them to our ability to fight cancer, which is one of the central goals of the center."
Backman is the principal investigator and will lead NU-CCNC's Administration and Coordination core. Hao Zhang, professor of biomedical engineering at Northwestern Engineering will lead the project's Imaging Technology Development core, which includes Igal Szleifer, Christina Enroth-Cugell Professor of Biomedical Engineering; Vinayak Dravid, Abraham Harris Professor of Materials Science and Engineering; and Aggelos Katsaggelos, Joseph Cummings Professor of Electrical and Computer Engineering. Daniela Matei, Diana, Princess of Wales Professor of Cancer Research at Northwestern's Feinberg School of Medicine, will lead the project's Research Test-Bed core, which also includes Mazhar Adli, associate professor of obstetrics and gynecology at Feinberg.  
"Vadim is an exceptional scientist who has made tremendous contributions to the Lurie Cancer Center," said Leonidas Platanias, director of the Robert H. Lurie Comprehensive Cancer Center of Northwestern University. "By thinking outside the box, his innovative research platforms have led to very important discoveries. This new grant will enable us to deploy the power of nanotechnology against cancer." 
CPGE is also a supporting partner on a U54 grant within the Metastasis Center at the Massachusetts Institute of Technology and University of Pennsylvania. The center, part of a group of interdisciplinary, collaborative projects announced by NCI's Metastasis Research Network (MetNet) in October 2021, seeks to better understand how cancer metastasizes. Backman is co-leading the center's Genomic and Chromatic Structure core.
Training the next generation of engineering leaders
In addition to its research grants, CPGE also received a T32 training grant from the National Institutes of Health.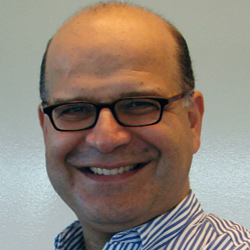 The Physical Genomics Training Program (PGTP) supports predoctoral projects that bridge molecular biology, bioengineering, physics, optics, chemistry, and medicine through transdisciplinary coursework, lab-based training, career development, and research seminars. The program also provides robust, interdisciplinary mentorship from 38 faculty members across 17 departments in Northwestern Engineering, Feinberg School of Medicine, and Northwestern's Weinberg College of Arts and Sciences. 
The program's inaugural cohort, composed of six graduate students from four different PhD programs, began last fall. Applications for the 2022-23 program will open in March.
"PGTP mentors, students and their projects truly embody the program's goal of training the next generation of interdisciplinary biomedical researchers and equipping them with a broad skillset that will enable them to become leaders in the emerging field of physical genomics," said Jayms Peterson, CPGE senior director of operations and outreach. 
Backman said the T32 training grant reflects the center's desire to foster collaboration by promoting a convergence of disciplines.
"It's easy to become compartmentalized in your own field, but we're trying to bring in fantastic people with unique areas of expertise – engineers, biologists, molecular modelers, mathematicians, physicists, AI experts – and show them how to find a common language," Backman said. "If you bring together people who really want to make change, good things are going to happen."