Announcements
Professor Allen Taflove Passes Away
Taflove was a pioneer in the finite-difference time-domain method, work with wide implications
Allen Taflove, professor of electrical and computer engineering at Northwestern Engineering who conducted pioneering work in the finite-difference time-domain (FDTD) method, passed away at age 71 on April 25, 2021. He will be remembered for his groundbreaking research and dedication to education and advising.
Taflove's roots at the McCormick School of Engineering ran deep, receiving his bachelor's, master's, and PhD here. After serving as a researcher at IIT Research Institute, Taflove returned to Northwestern and became a full professor in 1988.
In research, Taflove developed fundamental theoretical approaches, algorithms, and scientific and engineering applications of the FDTD method computational solutions of the fundamental Maxwell's equations of classical electrodynamics. He was celebrated by the IEEE, becoming the first fellow for FDTD technique work as well as receiving the group's Electromagnetics Award. His groundbreaking research has been applied to a vast array of problem areas from interactions of electromagnetic waves with tissues, to low-observable (stealth) aircraft, to fundamental physics.
Taflove holds an impressive publication record. Along with serving as author or co-author of 27 articles or chapters in books and magazines, 152 refereed journal papers, and 14 US patents, his book, Computational Electrodynamics: The Finite-Difference Time-Domain Method, ranked as the seventh most-cited book in physics with close to 21,000 citations.
"While many of us hope that our papers may be remembered once we are gone, Allen was able to see the tremendous impact of his landmark book," said Julio M. Ottino, dean of Northwestern Engineering. "This book, one of the most cited books in physics, will survive him. We should all hope our research has such a deep and wide scope of influence."
In recent years, Taflove collaborated with Vadim Backman, Walter Dill Scott Professor of Biomedical Engineering, to develop a minimally invasive spectroscopic microscopy technique for detecting early-stage human colon cancer, pancreatic cancer, lung cancer, esophageal cancer, ovarian cancer, prostate cancer, and thyroid cancer.  
"One of the reasons why I wanted to become a faculty at Northwestern back in 2001 was because of Allen. I had been admiring his work," Backman said. "Allen's work, friendship, and mentorship have touched so many lives. He is an example of what a beautiful life must be like."
"Allen was an incredible asset to Northwestern Engineering," said Randall Berry, chair and John A. Dever Professor of Electrical and Computer Engineering. "He was a great colleague who clearly loved his work and cared deeply about our students. His groundbreaking research helped establish a new field. The dedication and compassion he exhibited as an instructor and adviser impacted many of our students."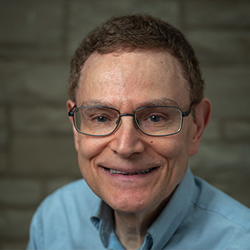 Among Taflove's host of honors, he is one of the only faculty to win McCormick's advising award twice, and in 2006, he won both the teaching and advising awards. He was also the faculty adviser for the Eta Kappa Nu (HKN), the ECE honor society, Sigma Xi, the scientific research honor society, and the Northwestern Undergraduate Research Journal. 
"Allen was a gifted and dedicated mentor who was generous with his time and advice," said Alan Sahakian, associate dean and professor of electrical and computer engineering. "When he accepted graduate students into his lab, he took it as a serious personal responsibility to mentor them into successful researchers."
He served as adviser or co-adviser of 24 PhD recipients and five postdoctoral fellows along with a host of undergraduate students. Six advisees now hold tenured positions at major university electrical engineering departments, and many others hold positions at major research institutions and companies, including MIT Lincoln Lab, Jet Propulsion Lab, Argonne National Lab, US Air Force Research Lab, and Northrop-Grumman. 
"Allen's pioneering contributions to time-domain computational electromagnetics were revolutionary. He was a true giant in the field," said Susan Hagness, Philip D. Reed Professor and chair of the electrical and computer engineering department at University of Wisconsin-Madison. Taflove was her undergraduate research adviser and PhD adviser at Northwestern Engineering. "But even more profound is the educational impact he had on countless students over his 37-year career as a professor. He was always there for his students, exuding boundless enthusiasm and support of their learning."
Taflove is survived by his wife Sylvia of 44 years and his sons, Michael and Nathan. A private graveside service was held April 27. More details can be found at Shalom Memorial Funeral Home. In lieu of flowers, donations are being accepted by Fight Lynch.