Honors and Awards
PhD Student Holly Ekas Receives Paul & Daisy Soros Fellowship for New Americans
Prestigious national fellowship for immigrants and children of immigrants will support her work toward a PhD in chemical and biological engineering
Northwestern Engineering's Holly Ekas, a PhD student studying chemical and biological engineering, has received a prestigious Paul & Daisy Soros Fellowship for New Americans.
Ekas is among 30 new Paul & Daisy Soros Fellows selected by the program, which recognizes the potential for immigrants or children of immigrants to make significant contributions to the United States. Chosen from a pool of 2,445 applicants — the most the program has ever received — Ekas will receive up to $90,000 in funding to support her graduate studies.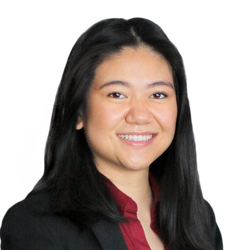 "The Paul & Daisy Soros Fellows demonstrate the immense contributions that immigrants of all backgrounds make to the United States. Each 2021 fellow is a reminder of what is best about this country. Their stories and work fill me with a deep sense of hope for our nation's future," said Craig Harwood, director of the Paul & Daisy Soros Fellowship for New Americans.
A Chinese immigrant adopted in the United States when she was one year old, Ekas pursues her PhD in the lab of Michael Jewett, Walter P. Murphy Professor of Chemical and Biological Engineering. Her research focuses on developing point-of-use biosensors that detect water contamination quickly and inexpensively, technology that could improve clean water access around the world.
Ekas's other honors include earning both the National Science Foundation Graduate Research Fellowship and the National Defense Science and Engineering Graduate Fellowship. She received her bachelor's degree in chemical engineering from the University of Texas at Austin, where she combined her interests in chemical catalysis and biological metabolism manipulation to develop tools to engineer cellular behavior to make sustainable chemicals.
Founded by Hungarian immigrants, Daisy M. Soros and her late husband Paul Soros, the Paul & Daisy Soros Fellowships for New Americans program honors the contributions of continuing generations of immigrants in the United States. Ekas joins eight other Northwestern alumni in the program's network of more than 680 fellows.