Research
Northwestern Spinoff Receives $21.3M from NIH to Manufacture COVID-19 Test
Highly sensitive PCR test takes 15 minutes, using cereal box-sized device
A new, highly sensitive, easy-to-use test for COVID-19 that requires a single swab and 15 minutes has received $21.3 million from the National Institutes of Health (NIH) Rapid Acceleration of Diagnostics (RADxSM) initiative.
Developed at Northwestern University's Center for Innovation in Global Health Technologies (CIGHT), the point-of-care technology is being commercialized by Northwestern spinoff company Minute Molecular Diagnostics, which will use the NIH grant to ramp up production to one million test cartridges per month.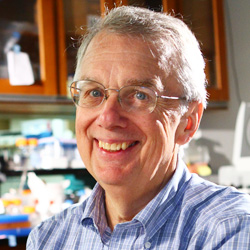 Called DASH (Diagnostic Analyzer for Specific Hybridization), the device is about the size of a cereal box — small enough to sit on a countertop or desk. The test uses a polymerase chain reaction (PCR) technique that amplifies DNA, increasing incredibly small virus samples to detectable levels. To use the DASH test, a user simply performs a nasal swab, puts the swab into a chamber within a small cartridge and then inserts the cartridge into the testing unit. After 15 minutes, an easy-to-read positive or negative result appears on the unit's touchscreen.
"We are pleased to receive support from NIH through the RADx initiative to scale our innovative technology during this critical time of need," said Northwestern's David Kelso, who led device development. "DASH performs point-of-care PCR testing for COVID-19 in approximately 15 minutes, providing an important, new tool for safely reopening K-12 schools, universities, and workplaces."
In addition to safely reopening schools, offices and businesses, DASH could be an important screening tool to prevent the virus from continuing to spread. By taking testing out of the traditional laboratory environment, DASH could be used for testing athletic teams before events, international airline passengers before boarding planes, and patients before being admitted to hospitals.
"DASH enables non-laboratory personnel to insert a nasal swab specimen directly into our test cartridge and then load the cartridge into the DASH instrument, providing an accurate result in about 15 minutes," said Northwestern's Sally McFall, who co-led development with Kelso. "The simplicity of the DASH test allows PCR testing to go where antigen tests go now."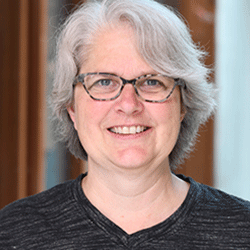 Although researchers initially designed DASH to help address the novel coronavirus pandemic, the technology also can be used to detect many viral and bacterial agents. Minute Molecular Diagnostics is currently developing similar tests for the flu, HIV, hepatitis C, several sexually transmitted infections, MRSA, and C. diff, using various sample types, including nasal swab, saliva, and blood. Its PCR testing system also can quantitatively report viral loads of HIV and hepatitis C.
Kelso is a clinical professor of biomedical engineering at Northwestern's McCormick School of Engineering as well as co-founder, president, and CEO of Minute Molecular Diagnostics. McFall is a research associate professor of biomedical engineering at McCormick, CIGHT's director of research, and co-founder and chief scientific officer at Minute Molecular Diagnostics.
Distribution of COVID-19 diagnostics, including DASH, in the United States is contingent upon receipt of Emergency Use Authorization from the US Food and Drug Administration.