Announcements
Northwestern to Lead New NIH Program Fast-tracking COVID-19 Testing Technologies
RADx aims to quickly develop and scale technological innovations that can dramatically increase testing capacity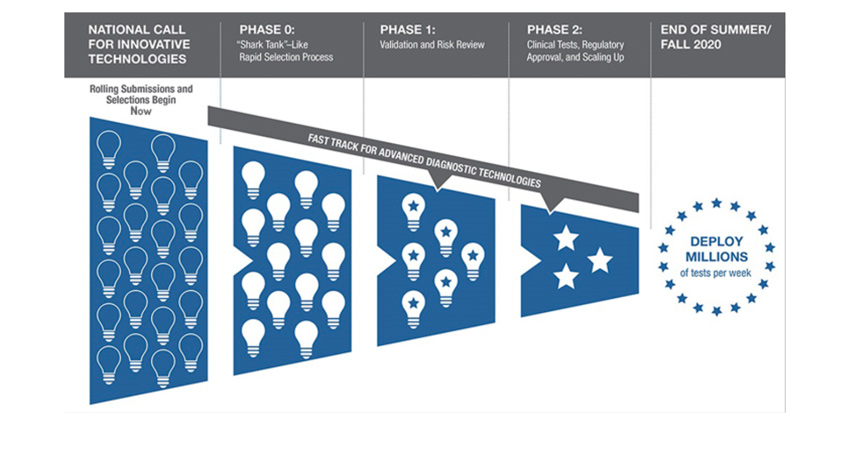 Northwestern University's Center for Innovative Point-of-Care Technologies for HIV/AIDS at Northwestern (C- THAN) will lead a new program from the National Institutes of Health (NIH) designed to fast-track new technologies capable of increasing COVID-19 testing capacity up to 100-fold above current standards.

The program, called Rapid Acceleration of Diagnostics (RADx), is supported by a $6.7 million supplementary grant from NIH that aims to develop and scale technological innovations for testing in order to reduce the risk of future outbreaks and to support efforts to return to in-person activities, like school and work.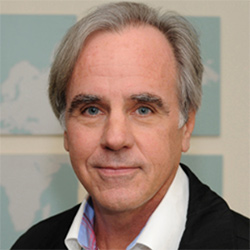 RADx comprises four stages for technologies that demonstrate notable innovations to the COVID-19 testing process.
C-THAN, a member of NIH's National Institute for Biomedical Imaging and Bioengineering (NIBIB) Point-of-Care Technologies Research Network (POCTRN), will lead RADx in collaboration with other POCTRN partners, including Johns Hopkins University, Emory University and Georgia Institute of Technology, the University of Massachusetts, and the Center for Improving Medicine with Innovation. The group will tap into a national network of technical, clinical, manufacturing, and regulatory experts who will assist projects from early-stage development to distribution and commercialization. Working from an accelerated timeline, the first technologies supported by the program could be implemented as soon as this fall.

"For people to feel comfortable returning to in-person activities, we must be able to quickly and easily conduct millions of tests per day," said Robert Murphy, director of C-THAN and a co-principal investigator on the project. "The technologies are there. They just need to be refined."

Murphy is the John Philip Phair Professor of Infectious Diseases at the Feinberg School of Medicine, executive director of Institute for Global Health at Northwestern's Feinberg School of Medicine, and a professor in the McCormick School of Engineering's Department of Biomedical Engineering.
C-THAN pivots to COVID-19
Housed within Northwestern Engineering's Center for Innovation in Global Health Technologies (CIGHT), C- THAN was launched in 2018 to support collaborations with seven university partners in Africa to foster an ecosystem of point-of-care technology (POC) development to better detect and monitor HIV and common fatal comorbidities and complications in areas with limited transportation, IT infrastructure, healthcare personnel, and other resources.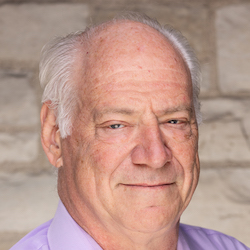 When the pandemic halted international travel in March, members of the center, which include faculty from the Feinberg School of Medicine and Kellogg School of Management as well as the McCormick School of Engineering, applied that same focus to tackling the novel coronavirus.

"CIGHT was created to enhance POC testing for diseases like HIV and tuberculosis in Africa and other regions with very limited resources. That wasn't a need felt in the US," said Matthew Glucksberg, professor of biomedical engineering, director of CIGHT, and a principal investigator on RADx. "With COVID-19, there's suddenly a desperate need here at home for similar testing technology that is rapid, robust, accurate, and low-cost."
As part of RADx, researchers will leverage those on-campus and international resources to guide new projects through validation, clinical trials, and commercialization.

"Our network has embraced this challenge and is now focusing exclusively on the RADx program," said Sally McFall, research associate professor of biomedical engineering and a co-principal investigator on the grant. "Our team at Northwestern offers access to unique 'user' populations. We look forward to participating in the critical aspects of technology development, validation of products, and clinical trials to confirm efficacy."
An accelerated timeline to development
RADx comprises four stages, starting with a national call for rolling applications that began in April for early and advanced stage technologies that demonstrate notable innovations to the COVID-19 testing process. Projects are assessed for their improved analytical performance, such as test accuracy or speed to produce results; enhanced operational performance, like home-based strategies or alternative sampling methods; or approach to improve access and reduce testing costs.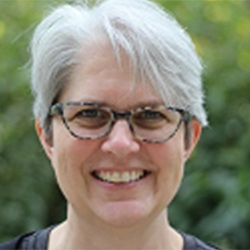 Submitted projects will then be reviewed through a "Shark Tank" style rapid selection process by a panel of experts within the POCTRN network. Accepted projects will proceed to up to two phases of development to validate the technology through clinical trials, determine distribution strategies to deliver the product to the public, and address possible risk factors that may delay the scaling or deployment of the technology.

This accelerated timeline means successful projects could arrive to market in a matter of months, dramatically bolstering COVID-19 testing capacity across the US.
"With the massive scale-up of innovative COVID-19 diagnostic testing envisioned by the RADx program, the public will be able to return to normal activities at home, work, and school," Murphy said. "This accelerated and multipronged program will make COVID-19 testing readily available to every American."