Research
New Center to Jumpstart Point-of-Care Technologies for HIV Treatment in Africa
Northwestern-led center receives $7.5 million grant from National Institutes of Health
The Joint United Nations Program on HIV and AIDS (UNAIDS) has established an ambitious goal for 2020: achieve a 90 percent detection rate for HIV, place 90 percent of affected individuals on treatment, and achieve viral suppression in 90 percent of those treated.
Yet meeting those benchmarks will require drastic improvements to current diagnostics for HIV and its comorbidities, as well as new point-of-care (POC) technologies that are affordable, rapid, and easy-to-use in limited resource, rural settings.
Northwestern Engineering will lead a new center focused on the development and commercialization of POC technologies critical for improved management of HIV-infected individuals in Africa. Called the Center for Innovation in Point-of-Care Technologies for HIV/AIDS at Northwestern University (C-THAN), the multi-institutional center has received a five-year, $7.5 million grant from the National Institute of Biomedical Imaging and Bioengineering (NIBIB), Fogarty International Center, and Office of AIDS Research within the National Institutes of Health (NIH).
C-THAN will work with university partners in Africa to foster an ecosystem of POC technology development to better detect and monitor HIV and common fatal comorbidities and complications, including tuberculosis, hepatitis B, hepatitis C, diabetes, heart disease, and certain cancers.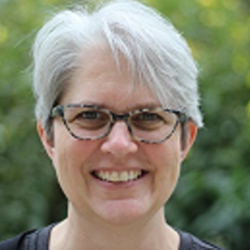 "HIV screening is currently done at the point of care, often in rural areas in Africa, and they are successful," said Sally McFall, research associate professor of biomedical engineering at the McCormick School of Engineering and a co-principal investigator on the grant. "After diagnosis, patients need to be in therapy and tested. That is where POC technologies need to improve. If you can be diagnosed in a rural area, you should also be treated there."
Approximately 70 percent of the estimated 36.9 million people living with HIV in 2017 resided in Africa, according to UNAIDS. That concentration of patients in an already resource-limited region has overwhelmed traditional treatment centers, making new treatment solutions critical.
"There's no way secondary or even tertiary centers can handle these numbers. There are too many people," said Robert Murphy, the grant's other co-principal investigator. "Treatment has to be at the point of care. It has to be easy, accessible, and deliverable."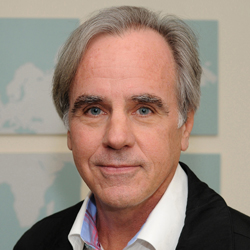 Murphy is the John Philip Phair Professor of Infectious Diseases at the Feinberg School of Medicine, director of Northwestern's Center for Global Health - Institute for Public Health and Medicine, and a professor in the Department of Biomedical Engineering.
Partnering with collaborators from seven universities in Nigeria, Mali, South Africa, and Tanzania, C-THAN will assist in all aspects of POC technology development, from needs assessment to technological development to validation and commercialization.
"As a center, we can test a product at any point in its development before commercialization," Murphy said. "If a group has a prototype for a POC technology to monitor HIV-infected patients on therapy, we can help them with testing. If a tool has been partially validated, we can assist with commercialization."
The center will also support training opportunities for technology developers and evaluators so they can lead testing at clinical validation sites in the field. By empowering stakeholders to own the development and testing process, Murphy hopes C-THAN's efforts equip and motivate engineers, physicians, and researchers in Africa to continue the work.
"Our partners are in the driver's seat for much of this work," Murphy said. "It will be Africans designing and testing products to be used in Africa. If we can use our resources to provide realistic opportunities, we can really move this field forward."