Honors and Awards
Huang Elected to American Academy of Arts and Sciences
Huang and seven other Northwestern faculty members are among this year's class of more than 270 artists, scholars, scientists, and leaders in the public, non-profit, and private sectors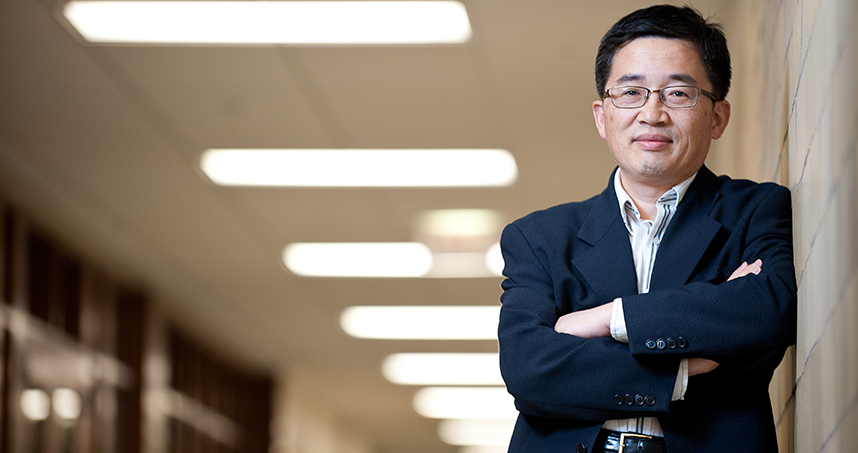 Northwestern Engineering's Yonggang Huang was elected a member of the American Academy of Arts and Sciences, one of the nation's oldest and most prestigious honorary societies.
Huang and fellow Northwestern University faculty members Edith Chen, E. Patrick Johnson, Teri W. Odom, Mary E. Pattillo, Indira M. Raman, James P. Spillane, and Teresa K. Woodruff are among this year's class of more than 270 artists, scholars, scientists, and leaders in the public, non-profit, and private sectors.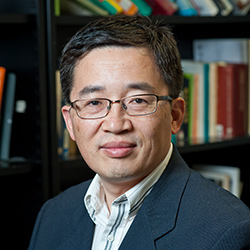 Huang is a Walter P. Murphy Professor of Civil and Environmental Engineering and Mechanical Engineering in the McCormick School of Engineering. He develops models for stretchable and flexible electronics. His work has led to major advancements in bio-integrated electronics for health monitoring.
He has received numerous awards, including his recent election to the National Academy of Sciences. He's also earned a Guggenheim Fellowship from the John Simon Guggenheim Foundation, the Prager Medal from the Society of Engineering Sciences, the Drucker Medal and Nadai Medal from the American Society of Mechanical Engineers, and the Bazant Medal and Theodore von Karman Medal from the American Society of Civil Engineers. A member of the National Academy of Engineering, Huang is a highly cited researcher in engineering, materials science, and physics.
Odom and Woodruff hold appointments in the McCormick School of Engineering.
Odom is Charles E. and Emma H. Morrison Professor of Chemistry and (by courtesy) professor of materials science and engineering. She is an expert in designing structured nanoscale materials that exhibit extraordinary size and shape-dependent optical and physical properties. 
Woodruff holds joint faculty appointments as professor of biomedical engineering in Northwestern Engineering, professor of molecular biosciences in Weinberg College of Arts and Sciences, and professor of medical social sciences in Feinberg School of Medicine. She is an internationally recognized expert in ovarian biology and reproductive science. 
The Academy was founded in 1780 by John Adams, James Bowdoin, and others who believed the new republic should honor exceptionally accomplished individuals and engage them in advancing the public good. The Academy's dual mission remains essentially the same 240 years later with honorees from increasingly diverse fields and with the work now focused on the arts and humanities, democracy and justice, education, global affairs, and science.