Honors and Awards
Faculty Award to Support Creation of Innovative Computer Science Curriculum
Alumnae of Northwestern University's Award for Curriculum Innovation will tackle the ethics of technology
Northwestern Engineering's Stephen Tarzia and Sarah Van Wart have been named the 2020 recipients of The Alumnae of Northwestern University's Award for Curriculum Innovation for helping create courses to incorporate ethics into the study of computer science.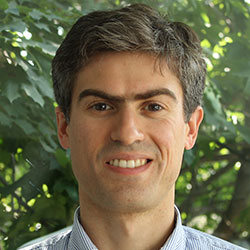 Tarzia and Van Wart, both assistant professors in the Department of Computer Science in the McCormick School of Engineering, will develop an ethics course for computer science undergraduates that will consider the social and ethical implications of various technologies, including algorithms and facial recognition.
During the course, students will use real-world datasets to examine various social values within algorithms, computational techniques, and design decisions, and will consider the responsibility of software engineers to act in the interest of all those affected by their products.  
Tarzia has worked on technologies such as indoor location tracking of smartphones, encrypted ephemeral messaging, and retail consumer behavior. He recently developed GunMemorial.org, a crowd-sourced publication that profiles US gun violence victims. Van Wart has experience working as a software developer and designer, with a focus on collaborative urban and regional planning systems research. Her research explores approaches to broadening participation in computing that involve creative production and working with real-world data sets.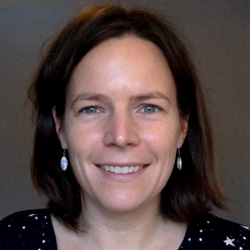 Recipients of the award will each get $12,500. The courses are expected to become available in the next academic year.
Jennifer Lackey, the Wayne and Elizabeth Jones professor of philosophy in the Weinberg College of Arts and Sciences, also received the award. She will create courses for undergraduate students to investigate mass incarceration in the US.
The Alumnae of Northwestern University is an all-volunteer organization of women that raises funds for a wide range of projects to benefit the University and also shares the University's academic resources with the community through its Continuing Education program. Founded in 1916, The Alumnae has given more than $9 million to the University in the form of grants, fellowships, scholarships, and an endowed professorship. It also has provided funds for special university projects and summer internships.