Honors and Awards
Ameer, Shah Named to National Academy of Inventors
Professors Guillermo Ameer and Surendra Shah and alumnus Christopher Schuh are among 167 new fellows
Northwestern Engineering professors Guillermo A. Ameer and Surendra Shah and alumnus Christopher Schuh (PhD '01) have been named 2019 fellows of the National Academy of Inventors (NAI), along with Northwestern chemist Sir Fraser Stoddart.
Election to NAI fellow status is the highest professional distinction accorded solely to academic inventors. The program highlights academic inventors who have demonstrated a prolific spirit of innovation in creating or facilitating outstanding inventions that have made a tangible impact on quality of life, economic development, and the welfare of society. 
This year's fellows will be inducted on April 10 at the NAI's ninth annual meeting in Phoenix, Arizona.
Ameer, Shah, Schuh, and Stoddart, a Board of Trustees Professor of Chemistry in the Weinberg College of Arts and Sciences and director of the Center for the Chemistry of Integrated Systems, are among 167 new fellows in the 2019 class, which represents 136 research universities and governmental and nonprofit research institutes worldwide. The 2019 fellow class collectively holds more than 3,500 US-issued patents.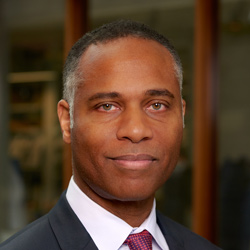 Ameer is the Daniel Hale Williams Professor of Biomedical Engineering in the McCormick School of Engineering, professor of surgery in the Feinberg School of Medicine, and the founding director of the Center for Advanced Regenerative Engineering. 
A pioneer in the emerging field of regenerative engineering, Ameer is known for his creative approach to designing biodegradable materials that promote tissue regeneration and prevent scarring. He has been widely recognized for pioneering the development and medical applications of antioxidant citrate-based biomaterials that can be used as a liquid or solid scaffold to regenerate new tissues.
Ameer has more than 50 issued or pending patents in nine countries, including a patent issued for a shape-conforming regenerative wound dressing to treat diabetic foot ulcers. He serves on the scientific advisory board of Acuitive Technologies, Inc., a company that is developing citrate-based biomaterials for orthopedic and sports medicine applications. 
Ameer's other interests include controlled drug, protein, and gene delivery, patient-specific medical devices using 3D printing, and stem cell engineering. He is a founding board member of the American Institute of Chemical Engineers' Regenerative Engineering Society, a board member for the American Institute of Medical and Biological Engineering, an associate editor of Science Advances, and an associate editor of Regenerative Engineering and Translational Medicine. He also is a member of Northwestern's Simpson Querrey Institute, Chemistry of Life Processes Institute, and the International Institute for Nanotechnology (IIN).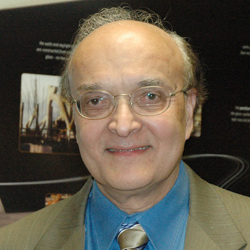 Shah, Walter P. Murphy Emeritus Professor of Civil and Environmental Engineering, is an expert on connecting microscopic behavior to the structural response of concrete. At Northwestern, he helped establish the Center for Advanced Cement-based Materials as a National Science Foundation Science and Technology Center. Under his leadership, the center produced new innovations in the knowledge of cement and concrete materials and their behavior. His other honors include being named a member of the National Academy of Engineering, a foreign member of the Chinese Academy of Engineering, and a fellow of the Indian Academy of Engineering.
Schuh, who received his PhD from Northwestern Engineering's Department of Materials Science and Engineering, is the Danae and Vasilis Salapatas Professor of Metallurgy and head of the Department of Materials Science and Engineering at MIT. He uses experiments, analytical theory, and computer simulations to explore the processing-structure-property relationships in structural metals, with an emphasis on the role of structural disorder and its effect on mechanical properties. His research includes many length scales, from long-range disorder in grain boundary networks to the nanoscale disorder in amorphous and nanocrystalline alloys.
The National Academy of Inventors was founded in 2010 at the University of South Florida to recognize and encourage inventors with patents issued from the US Patent and Trademark Office, enhance the visibility of academic technology and innovation, encourage the disclosure of intellectual property, educate and mentor innovative students, and translate the inventions of its members to benefit society. The NAI publishes the multidisciplinary journal, Technology & Innovation.