Honors and Awards
Leonard and Wilson Honored with 2018 University Teaching Awards
Awards celebrate excellence, innovation, and influence in undergraduate teaching
Northwestern Engineering's Joshua Leonard and Jill Hardin Wilson are among the five faculty members who will receive the 2018 University Teaching Awards later this month. The awards honor outstanding performance and dedication to undergraduate education at Northwestern.
Leonard will receive a Charles Deering McCormick Professor of Teaching Excellence award. Wilson will receive the Charles Deering McCormick Distinguished Professor of Instruction award.
The recipients will receive their awards at an installation ceremony at 4 p.m. Thursday, May 24, in the Guild Lounge in Scott Hall on the Evanston campus. All members of the Northwestern community are invited to attend the ceremony and the following reception.
The Charles Deering McCormick Professorship, Lectureship, and Clinical Professorship Awards have a three-year term and for each year of the award term, the recipients receive $7,000 as a salary supplement and $3,000 for professional development. A one-time $3,000 award also is given to the recipient's home department to support activities that enhance undergraduate education.
The process for selecting these award recipients begins with nominations from the deans of the schools or colleges in which the recipients have principal appointments. The selection committee, chaired by Provost Jonathan Holloway and including senior faculty members, University administrators, and a student representative, then selects the awardees.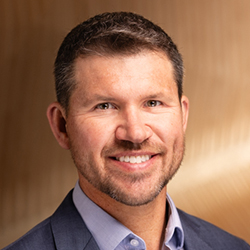 Leonard is an associate professor in the Department of Chemical and Biological Engineering. He is a leader in teaching innovation that promotes students' independent thinking and problem-solving skills. Passionate about student-directed learning, Leonard has redesigned longstanding courses and created new courses to build hands-on learning opportunities that immerse students in real science and engineering.
A current student explained that Leonard challenges students to understand the material so they can apply what they've learned in a novel way, which although difficult, encourages them to take ownership of their understanding of the material.
Leonard has directly mentored nearly 40 students in his lab, many of whom go on to earn competitive awards and author publications, and he is a long-serving member of the Office of Undergraduate Research's team that provides feedback on student-led projects. Leonard co-founded and is lead adviser for Northwestern's international Genetically Engineered Machines (iGEM) team, which prepares students for careers in the emerging engineering discipline of synthetic biology, and he serves as a mentor in the Murphy Institute, which enables McCormick School of Engineering undergraduates to pursue an extended, self-directed project.
A student wrote, "Professor Leonard exemplifies teaching both in the classroom and as a mentor."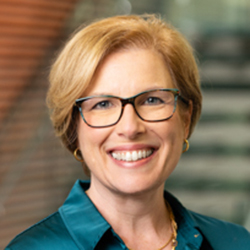 Wilson is a professor of instruction in the Department of Industrial Engineering and Management Sciences. In her role, she has shaped the industrial engineering program through curricular leadership in both required and elective courses. She established group advising for new industrial engineering majors and promoted a sense of community for engineering students by introducing collaborative spaces in the industrial engineering lounge and launching "dIvErsion," a weekly student social gathering, and "Weekly dIgEst" to inform undergraduates of opportunities and resources.
Wilson believes learning stems from student interest and direct engagement with the material. She builds on this principle by ensuring class examples and exercises are strongly grounded in authentic context. One student wrote, "The things you learn in this course will make you feel like Superman."
Wilson has made each class an inclusive community where students can feel free to learn and not feel afraid of failure. As one student noted, "I cannot stress enough how wonderful it is to have a mentor like Dr. Wilson. When someone you respect deeply believes in you, it makes up for a lack of belief in yourself, and no goal seems out of reach."
Other recipients of this year's teaching awards are: Catherine Woolley, professor in the Weinberg College of Arts & Sciences; Miriam Petty, associate professor in the School of Communication; and Noelle Sullivan, assistant professor in the Weinberg College of Arts & Sciences.