Honors and Awards
Northwestern Engineering Names Winners of 2016 Cole-Higgins Awards
Alex Birdwell, Yonggang Huang, and Ilya Mikhelson win this year's awards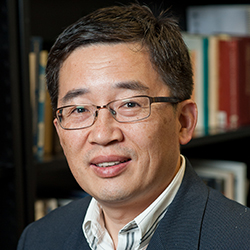 Three McCormick School of Engineering faculty members have received the school's annual awards for outstanding teaching and advising.
Yonggang Huang, Walter P. Murphy Professor of Civil and Environmental Engineering and professor of mechanical engineering and of materials science and engineering, and Ilya Mikhelson, lecturer in the Department of Electrical Engineering and Computer Science, received the 2016 Cole-Higgins Awards for Excellence in Teaching. Alex Birdwell, former lecturer in the Department of Mechanical Engineering, received the Cole-Higgins Award for Excellence in Advising.
Huang, who develops mechanical models for stretchable and flexible electronics, was cited for engaging teaching manner and for encouraging students to develop their own problem-solving styles.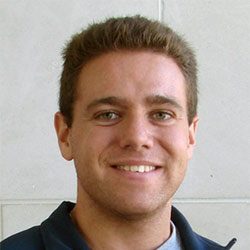 "Professor Huang did not only meet all the criteria for being an excellent teacher, but he also was an amazing educator," one student nominator wrote. "He would stay after class to discuss and explain concepts with students. He was open to changing the course of the class to test a student's different method of going about a problem. He also was very encouraging and funny, which made class more than enjoyable. His teaching style made learning exciting."
Mikhelson, who specializes in signal and image processing, machine learning, and circuit and system design, was lauded for his approachableness, enthusiasm, and dedication to students.
"Professor Mikhelson is most certainly one of the best instructors I have met in my life," said one student in his Engineering Analysis course. "His teaching style makes it extremely clear for students to understand linear algebra and MATLAB. Though I am not a huge fan of coding, I was greatly supported, challenged, and most importantly inspired by Professor Mikhelson."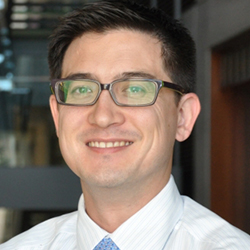 A former lecturer and new member of the first-year advising team as an assistant professor of instruction, Birdwell was noted for being supportive and attentive to students as well as providing insightful advice about life, careers, and academics.
"Professor Birdwell has been a blessing in my Northwestern career — pushing me to strive for more and supporting me through rough patches," wrote one student. "In speaking with my fellow students, I have not heard of another adviser so widely regarded for his genuine care for his students. He is always willing to talk, always personable, and never takes himself too seriously. Overall, he's simply the best. I would not be where I am today without him."