Events
Northwestern Engineers Shine at International Synthetic Biology Conference
Faculty and students were honored for their transformative work
Northwestern engineers celebrated multiple wins at this year's Synthetic Biology: Engineering, Evolution, and Design (SEED) conference. 
Established in 2014, the SEED conference focuses on the top cutting edge advances in science and technology from the field of synthetic biology, an emerging field which seeks to engineer biological systems for compelling applications in medicine, materials, energy, and agriculture.
Chaired by Northwestern Engineering's Michael Jewett, SEED 2016 focused on designing, harnessing, and expanding the capabilities of biological systems. The event took place from July 18 to 21 in Chicago.
"This was a terrific event for Northwestern," said Jewett, co-director of Northwestern's Center for Synthetic Biology. "We were able to showcase our new faculty and the recent launch of the Center. There was a lot of excitement for what we are doing here. I think we are quickly becoming one of the top three US destinations for research and education in the field of synthetic biology."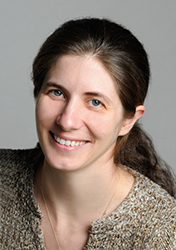 The conference featured stimulating presentations and discussions of recent work in the field, with many highlights from Center for Synthetic Biology faculty. These included invited talks from Northwestern Engineering's Danielle Tullman Ercek and Keith Tyo. Tullman Ercek, associate professor of chemical and biological engineering, discussed her latest research in engineering bacteria to produce high-quality super materials at scale with bacteria. Tyo, assistant professor of chemical and biological engineering, presented his research using yeast-based biosensors as a low-cost healthcare diagnostics for the developing world. 
In addition to faculty talks, Center for Synthetic Biology students presented their work in posters and rapid fire talks, including several students from the laboratories of associate professors of chemical and biological engineering Michael Jewett and Josh Leonard.
In the midst of all the events, Northwestern faculty and students were honored for their transformative work. Julius Lucks, associate professor of chemical and biological engineering, delivered the 2016 ACS Synthetic Biology Young Investigator Award lecture. This lecture recognizes the contributions of a scientist who has made a major impact on the field of synthetic biology, early on in their career.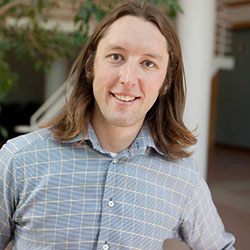 "It is an incredible honor for my group and I to be recognized with this prestigious award," Lucks said. "We are thrilled to be joining the Northwestern community which will accelerate our research into unlocking the potential of RNA molecules for synthetic biology applications."
Northwestern Engineering students also took two of the five awards at the conference poster session. Erik Carlson, a graduate student in Jewett's lab, received the grand prize for his poster about repurposing ribosomes to expand the chemistry of life. Ashty Karim, also a graduate student in Jewett's lab earned the second place poster award for his work on establishing a new paradigm to enable sustainable chemical synthesis in cell-free systems. Alaksh Choudhury, a former student in the Master of Biotechnology Program at Northwestern, also received an award.