Honors and Awards
Materials Science Wins 2015 Image Contest
Materials science entries took the top four spots as well as five honorable mentions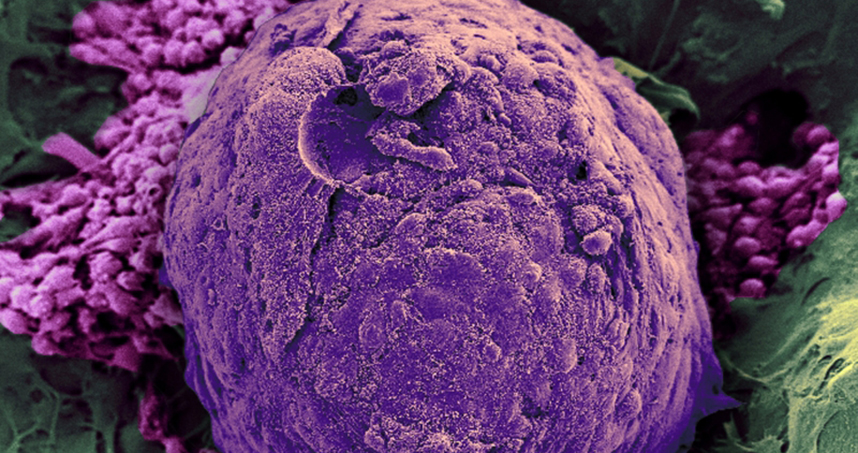 Northwestern engineers are proving that science can be beautiful.
Science in Society announced the winners of its fifth annual scientific images contest, and materials science and engineering entries took the top four spots as well as five honorable mentions.
Dedicated to science education and public engagement, Science in Society unveiled the 12 winning images on Tuesday, November 10 at Evanston Township High School. A panel of artists, scientists, and community members judged the submissions. Nearly 500 people have already visited the gallery, which is still on display.
A scanning electron microscope image of an ovarian follicle won first prize. "Supporting Potential Life" was submitted by Adam Jakus, a postdoctoral fellow in Professor Ramille Shah's laboratory, and Monica Laronda, a postdoctoral fellow in obstetrics and gynecology. The engineer and biologist have teamed up to help cancer survivors who struggle to conceive children. They designed a new paper-like biomaterial made of ovarian proteins, which support removed follicles as they develop into mature eggs. Their winning image shows a healthy follicle flourishing in its new environment.
Other Northwestern Engineering winners included:
Second place, James Hedrick, graduate student in materials science and engineering, for "Chaos to Order"
Third place, Michael Whittaker, graduate student in materials science and engineering, for "Special Snowflake"
Fourth place, Job Boekhoven, postdoctoral fellow in materials science and engineering, for "Aligning the Rainbow"
Honorable mention, Christine Laramy, graduate student in materials science and engineering, for "Practice Makes Perfect"
Honorable mention, Vikas Nandwana, postdoctoral fellow in materials science and engineering, for "Magnetic Honeycomb"
Honorable mention, Matt O'Brien, graduate student in materials science and engineering, for "From Salt, Flowers Grew"
Honorable mention, Xiaolong Liu, graduate student in materials science and engineering, for "Carbon on Fire"
Honorable mention, Bor-rong Chen and Lawrence Crosby, graduate students in materials science and engineering, for "Nano Daisy Blossom"