Honors and Awards
Gantz, Colgate, and Peshkin to Enter Chicago Area Entrepreneurship Hall of Fame
Members of Northwestern Engineering community will be recognized in part for helping launch Northwestern startups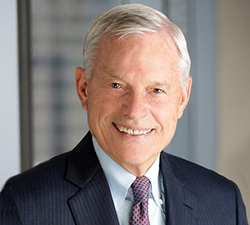 For the last 30 years, the Chicago Area Entrepreneurship Hall of Fame has recognized nearly 500 entrepreneurial leaders who have made lasting social and commercial contributions to the Chicago community through their startup enterprises.
On Thursday, October 8, three members of the Northwestern Engineering community will join its ranks.
McCormick Advisory Council member Wilbur H. Gantz will receive the Hall of Fame's 2015 Lifetime Achievement Award in celebration of his longstanding success in entrepreneurship and citizenship. Gantz is the president of PathoCapital LLC, a venture capital company focusing on healthcare startups. Most recently, he has served as the executive chairman of the board of directors at Naurex, a neuropharmaceutical startup emerging out of Northwestern that was acquired by Allergan in July for $560 million.
In addition to Gantz's honor, J. Edward Colgate, professor of mechanical engineering and the Allen K. Johnnie Cordell Breed Senior Professor in Design, and Michael Peshkin, professor of mechanical engineering and the Bette Neison Harris Professor in Teaching Excellence, will be among 20 entrepreneurs comprising the Hall of Fame's 2015 class. 
Colgate and Peshkin have collaborated to launch three startups while researching robotics and human-machine interaction at Northwestern, including Cobotics, Inc., a provider of intelligent collaborative robots to assist industry, and Kinea Design, which develops robotic and mechatronic assist devices for physical therapy.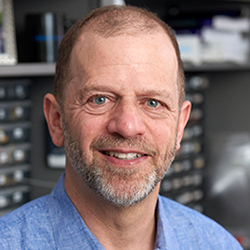 As co-founders of Tanvas, Inc., Colgate and Peshkin are creating surface technology that allows users to feel what they see on touchscreens. Formerly known as Tangible Haptics, Tanvas recently received a $5 million investment to expand its efforts in product development and to further foster relationships with electronics companies.
Gantz, Colgate, and Peshkin will be formally recognized during a dinner and awards ceremony at The Field Museum. The Chicago Area Entrepreneurship Hall of Fame is managed through the University of Illinois at Chicago's Institute for Entrepreneurial Studies.