Faculty Directory

Uri Wilensky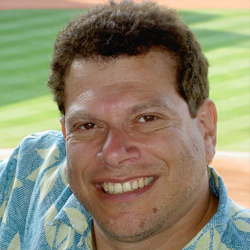 Professor of Computer Science
Professor of Education and Social Policy
Lorraine Morton Professor
Contact
2120 Campus Drive
Annenberg Room 337
Evanston, IL 60208
847-467-3818
Email

Uri Wilensky
Website
---
Departments
Affiliations
Education
Ph.D. Media Arts and Sciences, MIT, Cambridge, MA
M.A. Mathematics, Brandeis University, Waltham, MA
B.A. Mathematics and Philosophy, Brandeis University, Waltham, MA
Research Interests
I have several distinct research interests. A major interest is in the design of learning technologies. Another major interest is agent-based modeling and the design of ABM languages, the design and history of Modeling and representational infrastructure,; developing tools that enable users to simulate, explore and make sense of conplex systems.
Selected Publications
Head, Bryan; Hjorth, Arthur; Brady, Corey; Wilensky, Uri, Evolving agent cognition with Netlogo LevelSpace, Institute of Electrical and Electronics Engineers Inc.:3122-3123 (2016).
Brady, Corey E; Weintrop, David; Gracey, Ken; Anton, Gabby; Wilensky, Uri, The CCL-parallax programmable badge, Association for Computing Machinery, Inc:139-144 (2015).
Weintrop, David; Beheshti, Elham; Horn, Michael; Orton, Kai; Jona, Kemi; Trouille, Laura; Wilensky, Uri, Defining Computational Thinking for Mathematics and Science Classrooms, Journal of Science Education and Technology 25(1):127-147 (2016).