Faculty Directory

Eric J. Perreault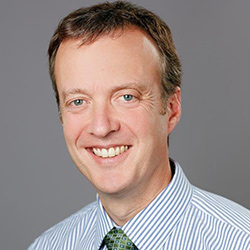 Chair of Biomedical Engineering
Professor of Physical Medicine and Rehabilitation
Contact
Evanston Campus: 2145 Sheridan Road, Tech E322, Evanston, IL 60208-3107
Chicago Campus: 345 East Superior Street, Rehabilitation Institute of Chicago, Floor 14, Chicago, IL 60611
Email

Eric Perreault
---
Departments
Affiliations
Education
Ph.D. Biomedical Engineering, Case Western Reserve University, Cleveland, OH
M.S. Eng. Electrical Engineering, McGill University, Montréal, PQ
B.S. Eng. Electrical Engineering, McGill University, Montréal, PQ
Research Interests
Research in our group focuses on understanding the neural and biomechanical factors involved in the normal control of multi-joint movement and posture and how these factors are modified following neuromotor pathologies such as stroke and spinal cord injury. The goal of this research is to provide a scientific basis for understanding normal and pathological motor control that can be used to guide rehabilitative strategies and user interface development for restoring function to individuals with motor deficits. A combination of experimentation, system identification and computer simulations is being used to achieve this goal. 
Selected Publications
Selected Recent Publications
Schearer E, Liao YW, Perreault E, Tresch M, Memberg W, Kirsch R, and Lynch K (2016) Semiparametric Identification of Human Arm Dynamics for Flexible Control of a Functional Electrical Stimulation Neuroprosthesis. IEEE Trans Neural Syst Rehabil Eng.
Steele KM, Tresch MC, and Perreault EJ (2015) Consequences of biomechanically constrained tasks in the design and interpretation of synergy analyses. Journal of Neurophysiology, 113(7): 2102-2113.
Corbett EA, Sachs NA, Kording KP, Perreault EJ (2014) Multimodal decoding and congruent sensory information enhance reaching performance in subjects with cervical spinal cord injury. Frontiers in Neuroscience, 8(123):1-10.
Rouse EJ, Hargrove LJ, Perreault EJ, Kuiken TA (2014) Estimation of human ankle impedance during the stance phase of locomotion. IEEE TNSRE 22(4): 870-878.
Honeycutt CF and Perreault EJ (2014) Deficits in startle-evoked arm movements increase with impairment following stroke. Clin Neurophysiol, 125: 1682–1688.
Steele KM, Tresch MC, and Perreault EJ (2013) The number and choice of muscles impact the results of muscle synergy analyses. Frontiers in Computational Neuroscience, 7(105):1-9.
Honeycutt CF, Kharouta M, and Perreault EJ (2013) Evidence for reticulospinal contributions to coordinated finger movements in humans. J Neurophysiol 110(7):1476-83.
Corbett EA, Kording KP, Perreault EJ (2013) Real-time Evaluation of a Non-invasive Neuroprosthetic Interface for Control of Reach. IEEE Trans Neur Sys Rehab Eng 21(4):674-683.
Ludvig D and Perreault EJ (2012) System identification of physiological systems using short data segments. IEEE Trans Biomed Eng in press.
Hu, X, Murray, WM and Perreault EJ (2012). Biomechanical constraints on the feedforward regulation of endpoint stiffness. J Neurophysiol 108(8):2083-91.
Pfeifer, S, Vallery, H, Hardegger, M, Riener, R, and Perreault EJ (2012). Model-Based Estimation of Knee Stiffness. IEEE Trans Biomed Eng 59(9):2604-12.
Finley JM, Dhaher YY and Perreault EJ (2012). Contributions of feed-forward and feedback strategies at the human ankle during control of unstable loads. Exp Brain Res 217(1): 53-66.
Shemmell J, Krutky MA and Perreault EJ (2010). Stretch sensitive reflexes as an adaptive mechanism for maintaining limb stability. Clin Neurophysiol 121(10): 1680-1689.