Honors and Awards
Three McCormick Faculty Members Elected to American Academy of Arts and Sciences
AAAS is one of nation's most prestigious honorary societies
Three members of the Northwestern Engineering faculty have been elected members of the American Academy of Arts and Sciences, one of the nation's oldest and most prestigious honorary societies.
Guillermo Ameer, Jian Cao, and Shana Kelley among the nearly 270 members elected in 2023 drawn from academia, the arts, industry, policy, research, and science. They are among eight University faculty who were elected, including Mercouri Kanatzidis, Charles E. and Emma H. Morrison Professor of Chemistry who holds a courtesy appointment with the McCormick School of Engineering's Department of Materials Science and Engineering.
Guillermo A. Ameer
Ameer is the Daniel Hale Williams Professor of Biomedical Engineering in the McCormick School of Engineering, professor of surgery at Northwestern University Feinberg School of Medicine, and director of the Center for Advanced Regenerative Engineering.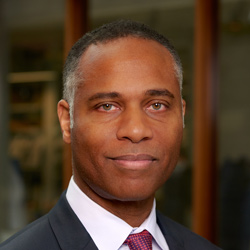 Ameer is a leader in regenerative engineering, biomaterials, additive manufacturing for biomedical devices, and controlled drug delivery. His laboratory has pioneered the development of tissue regeneration applications of citrate-based biomaterials, the core technology behind innovative bioresorbable orthopedic tissue fixation devices recently cleared by the Food and Drug Administration and currently used in musculoskeletal surgeries.
Ameer was named the 2022 Bioactive Materials Lifetime Achievement Award winner by the Bioactive Materials academic journal. Other awards, among many, include the 2022 Technology Innovation, Development, and Commercialization awards given by the Society for Biomaterials, and the Tissue Engineering and Regenerative Medicine International Society — North America.
Jian Cao
Cao is the Cardiss Collins Professor of Mechanical Engineering at the McCormick School of Engineering. She is also the director of the Northwestern Initiative for Manufacturing Science and Innovation and a professor by courtesy of civil and environmental engineering and of materials science and engineering.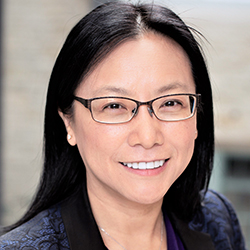 Her major research interests include innovative manufacturing processes and systems, particularly in the areas of deformation-based processes and laser processes.
Her work has made fundamental contributions to the characterization of the effects of material structure on forming behavior of metals and woven composites. Current research from her lab has direct impacts on energy-efficient manufacturing and additive engineering.
Shana Kelley
Kelley is the Neena B. Schwartz Professor of Chemistry in the Weinberg College of Arts and Sciences and Biomedical Engineering at the McCormick School of Engineering. Kelley is also the president of the Chan Zuckerberg Biohub Chicago. 
Her research focuses on new biomedical tools for the diagnosis of disease and the development of disease therapies. Using cutting-edge techniques, including CRISPR screening and cellular engineering, Kelley is currently working on development of biomolecular sensors, phenotypic screening platforms and molecular delivery vectors.
She has started four life sciences companies, patented over 50 inventions, and earned many awards, including the American Chemical Society Inorganic Nanoscience Award and the National Science Foundation CAREER Award. 
Kanatzidis, who has a joint appointment at Argonne National Laboratory, focuses on solid-state chemistry, the science of synthesis for chalcogenides and intermetallics materials, the advancement of thermoelectric materials, and their applications. He made seminal contributions in hybrid perovskite materials for solar cells and hard radiation detectors. 
He invented chalcogels, a class of materials built like a sponge with the ability to soak up radionuclides and heavy metals from wastewater. Kanatzidis is the founder of Actinia, a startup company developing cutting-edge radiation detector materials for common imaging techniques used in medicine as well as security and testing.
The other Northwestern faculty elected are Aldon Morris, the Leon Forrest Emeritus Professor of Sociology and Black Studies in Weinberg;  Susan E. Quaggin, the Charles Horace Mayo Professor of Medicine at Feinberg; Ali Shilatifard, the Robert Francis Furchgott Professor at Feinberg; and Krista Thompson, the Mary Jane Crowe Professor of Art History at Weinberg.
When announcing this year's new members, Academy President David W. Oxtoby said, "With the election of these members, the academy is honoring excellence, innovation and leadership and recognizing a broad array of stellar accomplishments. We hope every new member celebrates this achievement and joins our work advancing the common good."
The academy was founded in 1780 by John Adams, James Bowdoin, and others who believed the new republic should honor exceptionally accomplished individuals and engage them in advancing the public good.
The academy's dual mission remains essentially the same 240 years later with honorees from increasingly diverse fields and with the work now focused on the arts and humanities, democracy and justice, education, global affairs, and science.