Education
Student Team Selected for NASA BIG Idea Challenge: Lunar Forge
The group to explore methods to process local resources and cast critical infrastructure on Lunar surface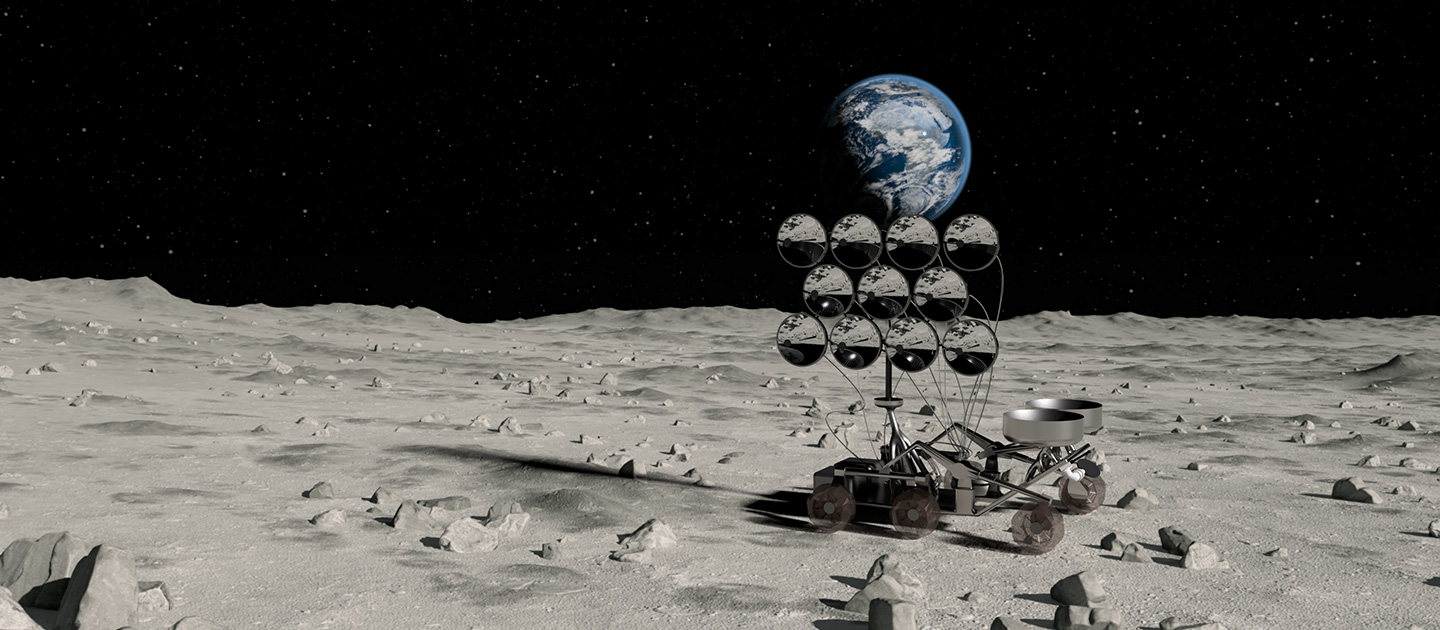 As NASA aims to reestablish a human presence on the moon, one aspect for a successful Artemis mission will be harnessing local resources to produce infrastructure such as launch pads and roads on the Lunar surface.
A team of Northwestern Engineering students has been selected to assist on filling that need.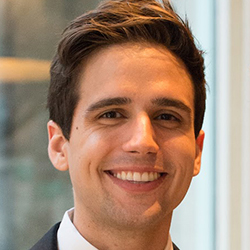 The interdisciplinary McCormick School of Engineering group was one of seven selected for funding in NASA's 2023 annual Breakthrough, Innovative, and Game-Changing (BIG) Idea Challenge: Lunar Forge. The Northwestern proposal "ACRE: Autonomous Casting RovEr" received $167,928.38 in funding and is led by materials science and engineering (MSE) undergraduate Jaime Berkovich, with co-captains Julian Rocher (mechanical engineering) and Ben Taalman (MSE).
Advised by Ian McCue, assistant professor of materials science and engineering, the team proposed a method to use concentrated solar energy to cast landing pads and roads into the surface of the Moon, utilizing regolith, the loose material that covers the sub-planet. A key to the design was constructing the right crucible to keep the metal hot enough to mold, even on the cold moon.
To accomplish this, the group chose aluminum ceramic, surrounded by a layer of zirconia. The combination maintains low thermal conductivity even at high temperatures, making it an ideal design to liquify regolith.
The team said advanced modeling shows that just three of its autonomous rovers would be able to produce enough metal for a new landing pad made of regolith three times the diameter of the starship human landing system (50 meters) every 80 days.
ACRE will function autonomously, taking advantage of the near-constant sunlight at elevated regions of the lunar south pole to enable the continual construction of lunar infrastructure without the need for monitoring by an astronaut. ACRE can be made stationary to function as a casting tool for a wide variety of additional materials and applications.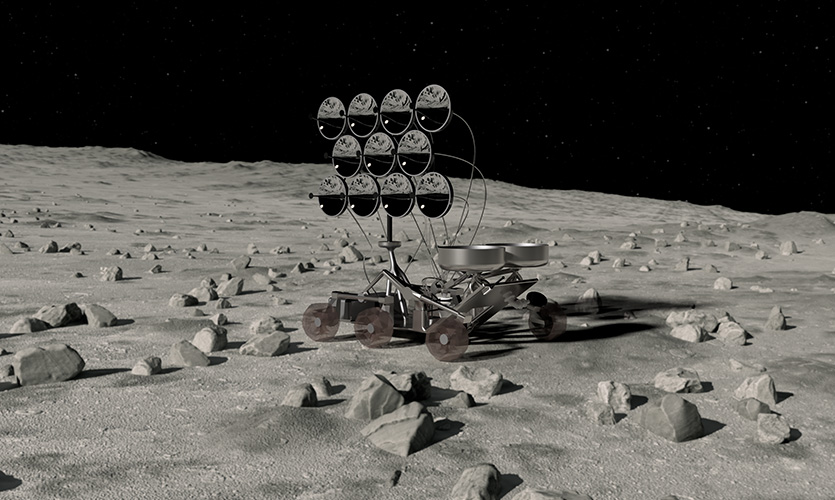 "The casting techniques we've refined for millennia on earth will be challenging to translate to the moon due it its low gravitational field," McCue said. "The Northwestern student team has proposed an exciting concept, integrating a number of processing technologies, to overcome this issue and directly cast regolith-metal matrix composites on the lunar surface."
With the funding, the Northwestern team will continue designing, building, and testing its concepts in advance of a November 2023 forum, where the seven teams' work will be showcased to the public and judged by a panel of NASA and industry experts. 
"The BIG Idea Challenge expands opportunities for students and faculty to immerse themselves in real NASA projects, as well as supports student pursuits in STEM," said Tomas Gonzalez-Torres, NASA space grant project manager. "Through participating in the BIG Idea Challenge, these teams are making big strides at the university level as well as toward excellence in their future careers."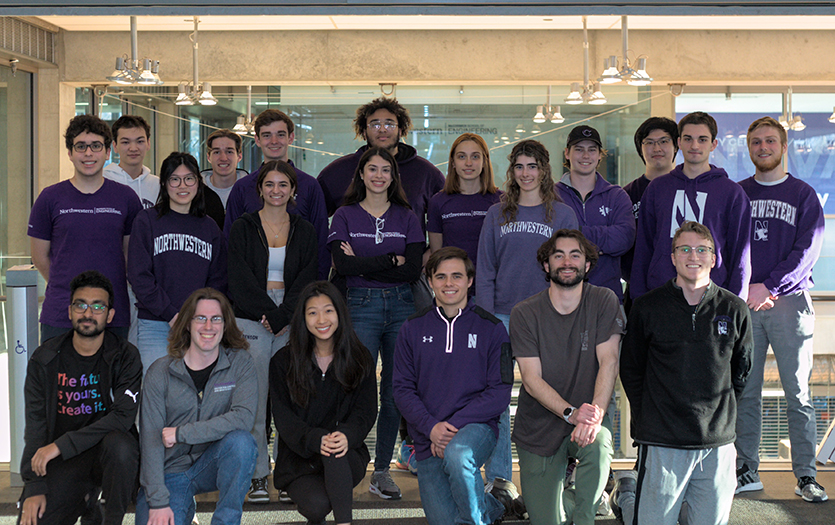 The ACRE team also received letters of support from Wearifi Inc. (a wearables company headed by John Rogers, Louis Simpson and Kimberly Querrey Professor of Materials Science and Engineering, Biomedical Engineering, and Neurological Surgery), as well as the Segal Design Institute as part of its submission, to NASA to show it had access to Segal's fabrication equipment.
Along with Berkovich, Rocher, and Taalman, the team included students from the following McCormick departments: 
Chemical and Biological Engineering: Luke Fahrney (undergraduate), Ian Falck (undergraduate)
Computer Engineering: Vishu Gupta (PhD candidate)
Materials Science and Engineering: Daniel Guo (undergraduate), Camille Layden (undergraduate), Liam Warlick (undergraduate)
Mechanical Engineering: Trevor Abbott (undergraduate), 

Xitlalli C

asta

ñeda (undergraduate), 

Margaret Gao (undergraduate), Fiona Ireland (undergraduate), Eliseu Antonio Kloster Filho (undergraduate), Elaine Liu (undergraduate/master's candidate), Daniel Lynch (PhD candidate), Zoey Muller-Hinnant (undergraduate), Tyler Nanoff (undergraduate), Matthew Queen (undergraduate/master's candidate), Justin Chang Stauffer (undergraduate).