Research
The Environmental Impact of Medical Equipment
Led by Jennifer Dunn, McCormick students investigated the sustainability of healthcare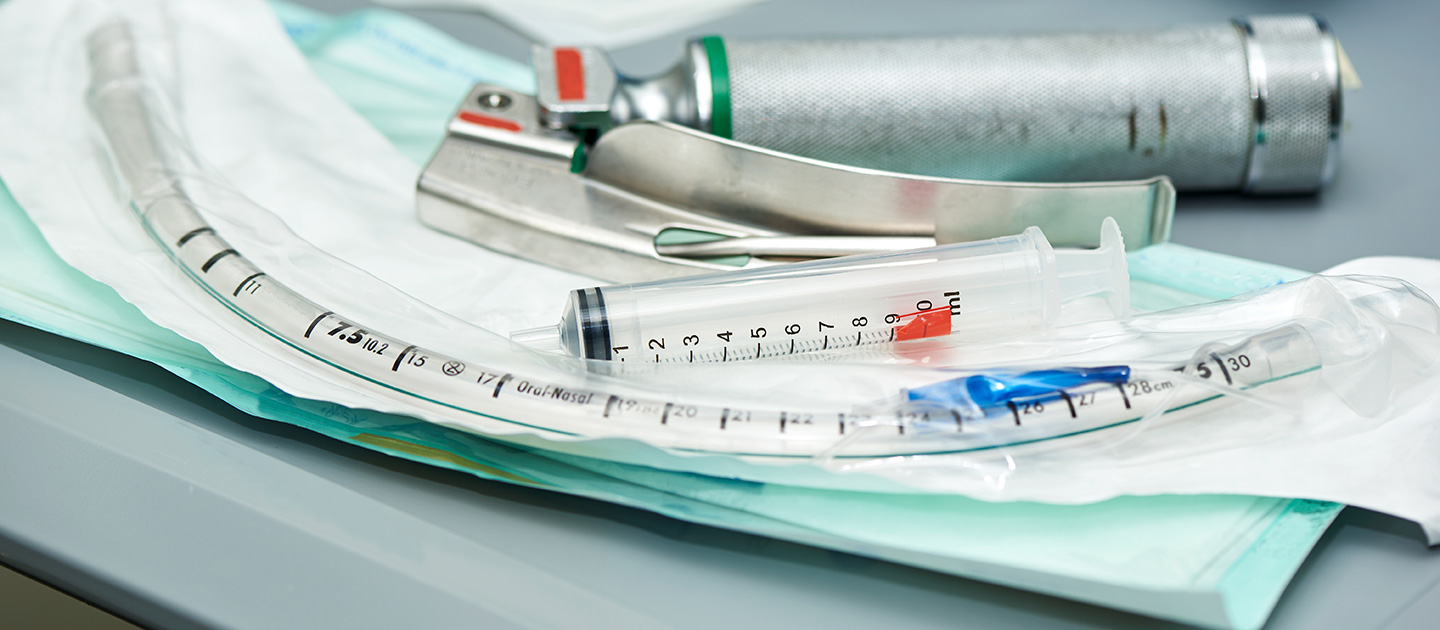 When you enter a hospital for treatment, you're probably not thinking about whether the tools to keep you healthy are good for the environment.
There are people, however, who are researching that topic.
Led by Northwestern Engineering's Jennifer Dunn, two student teams in CHEM_ENG/MECH_ENG 367: Quantitative Methods in Life Cycle Assessment worked with surgeons at Lurie Children's Hospital who are concerned about the environmental effects of the surgical kits and single-use devices that are in their operating rooms. The group of 10 students was broken up into two units: one that carried out a life cycle assessment (LCA) of a surgical kit, the other of a single-use laryngoscope. 
Dunn, associate professor of chemical and biological engineering at the McCormick School of Engineering and director of the Center for Engineering Sustainability and Resilience, connected with Lurie Children's pediatric surgeons before the project began. The doctors were frustrated by the wastefulness of single-use kits and curious about the environmental impact of the disposable laryngoscopes.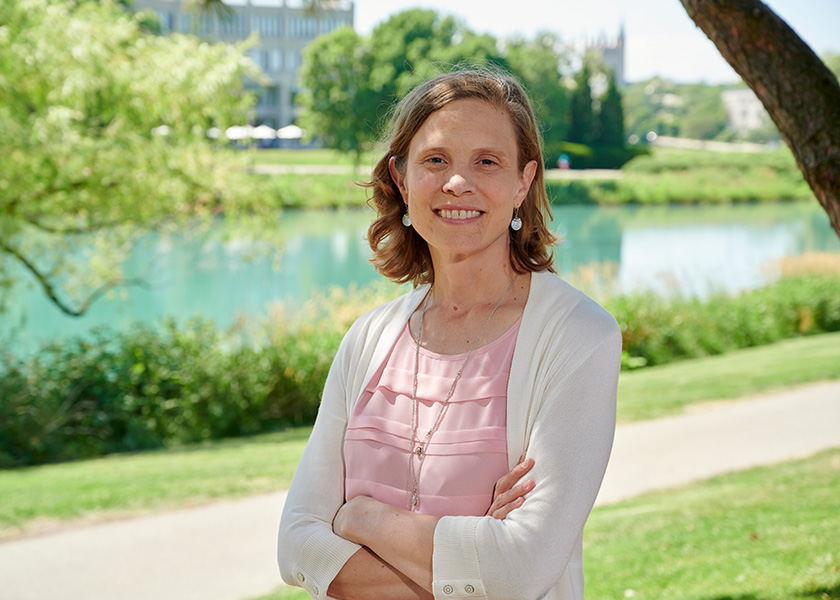 With 8.5 percent of US greenhouse gas emissions coming from the healthcare sector, Dunn challenged her students to find out which parts of each pack caused the most environmental harm.
"We want to treat these patients, but we're such large contributors to greenhouse gas emissions," said Gwyneth Sullivan, a surgical resident research scholar in Lurie Children's Department of Pediatric Surgery. "Obviously, in healthcare, most of the procedures we do are very necessary. There might not be ways that we can completely stop some of the practices that we need to do, but there definitely are things that we can do to mitigate and reduce our overall impact."
Sullivan, who served as the students' main point of contact, is participating in a two-year research sabbatical at the Northwestern University Surgical Outcomes and Quality Improvement Center.
Using quantitative analysis, the students concluded that the surgical kit's gown and plastic bowl have the highest environmental impact, while the battery in the single-use laryngoscope dominates. The findings were communicated to operating room staff and could inform future purchasing and procedure decisions. 
"The students had to explore ways to deal with limited information in carrying out an LCA," Dunn said. "The medical school is going to use the results of what the students did. It's great that we have collaborators invested in sustainability, and it's great that through McCormick we can partner to address important questions through student-based projects that prompt action."
Surgical kits
The surgical kits used at Lurie Children's include single-use implements designed to be easy to use and discard. Most of the approximately 100 items in each pack are plastic, and are quickly thrown away after procedures for sanitary reasons and in order to avoid contamination. While separate disciplines have slightly different setups, the fundamentals of each pack are the same with drapes, gowns, table covers, and plastic transfer trays for scalpels and needles.
It was valuable to learn how to use the tools we were taught in class to develop a working life cycle analysis. Sean Malcolm ('22)
In studying the pack's contents, the students analyzed the amount of energy, water, and greenhouse gas emissions used during each step of the production process. Next, they identified which objects were the most energy intensive, singling out surgical gowns and plastic basins designed for fluid and waste disposal but commonly used as storage.
With these results, Sullivan hopes to reformulate the packs by removing the items with a higher environmental impact and making them available separately and only when needed.
"It's nice to have the data to back up what we're saying," Sullivan said. "The analysis provides the numbers in context to support initiatives that we're interested in advocating for."
The students also got something from the experience.
"It was valuable to learn how to use the tools we were taught in class to develop a working life cycle analysis," said Sean Malcolm ('22), an industrial engineering major who graduated in June. "Hopefully, I will find a place to apply these skills and tools."
Laryngoscopes
The other half of Dunn's students investigated laryngoscopes — thin tubes with a light attached used to examine a patient's larynx or other body cavities. Originally, laryngoscopes were not single-use tools, but the medical field shifted to disposable versions when it was determined that the grooves in the reusable type could trap bacteria and threaten patient safety.
Not only is buying new laryngoscopes expensive, but the device's parts contribute to waste. The students focused on the light's battery and its high environmental impact both in manufacturing and disposal. They found that, while the batteries provide around 2,400 minutes of power, they were discarded after only a minute of use.
Fortunately, the provider of laryngoscopes for Lurie Children's produces an option that allows batteries to be reused while the scope itself is disposed. This option also uses less plastic while maintaining utility. Sullivan was able to use the results of the students' research to make her case to possibly switch.
"The work from the students gave us the evidence to say this is a big problem," Sullivan said. "It'd be hard to think of an argument not to switch."
Moving forward
The work on surgical kits and laryngoscopes is not the end of Dunn's interest in the environmental impact of medical tools.
It was a great opportunity to plant these seeds in (the students') heads about thinking on a systems level about what they design in the future. I hope that it influences their thinking in their careers. Jennifer Dunn
The Feinberg School of Medicine's Jeanne Horowitz and Tarek Hijaz approached Dunn about performing LCAs of radiology operations and kits. Like their colleagues at Lurie, Horowitz and Hijaz are working to promote sustainability in their department, and contacted Dunn to consider performing a LCA of their breast biopsy equipment to see if there are more environmentally friendly options. While the project is still in its early stages, Horowitz sees the importance of the initiative.
"We are one of the leading groups when it comes to innovation in healthcare technology, specifically in medical imaging," said Horowitz, associate professor of abdominal imaging in the radiology department at Feinberg. "Radiology is involved in many different areas of medicine, and the field serves as a leader in technology development. Radiologists are in a good position to help increase awareness about sustainability and climate change."
After their experience, Dunn is confident the students are also in a good position to effect change.
"It was a great opportunity to plant these seeds in their heads about thinking on a systems level about what they design in the future," Dunn said. "I hope that it influences their thinking in their careers."