Education
Exploring STEAM at Northwestern CS Summer Camp
Third grade through high school students tried hands-on activities during the week-long camp in July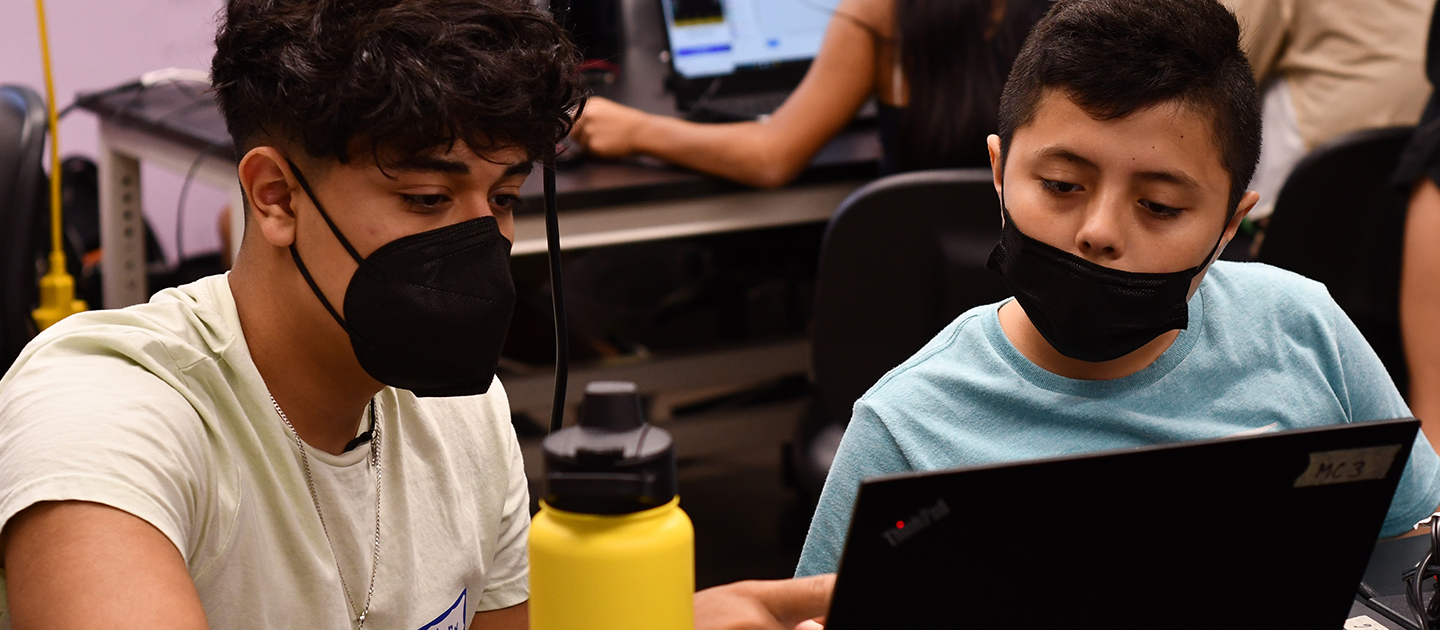 The hallways and conference rooms on the third floor of Mudd Hall — typically quieter during the summer months — echoed with the sounds of students talking, learning, and laughing.
Seventy-five DuPage County NAACP STEAM Scholars2 students — ranging from third grade to high school —participated in computer science project workshops, explored hands-on activities, toured campus, and enjoyed a day at the beach during the second annual Northwestern CS Summer Camp.
Held July 18-22, the camp was organized by Michael Horn, associate professor of computer science at Northwestern Engineering and professor of learning sciences at Northwestern's School of Education and Social Policy, in partnership with Kijuana Boulrece (MA '18), chair of the DuPage County Branch of the National Association for the Advancement of Colored People (NAACP) Education Committee, and Jan Fitzsimmons, president and CEO of the Center for Success for High Need Schools.
The NAACP STEAM Scholars2 are a combined group of experiential education program students from DuPage, Kane, Kendall, suburban Cook, and Will counties, and the Center for Success Junior/Senior Scholars, predominantly from the west side of Chicago, Naperville, and Aurora, Illinois. The Northwestern CS summer camp program builds on a long-term partnership between Horn and the DuPage County NAACP STEAM Scholars Camp.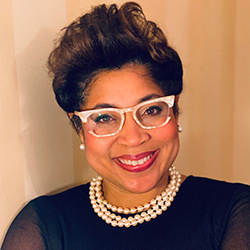 "Seven years ago, Education Committee member Antonia Harlan read about Dr. Horn's research and discovered he was passionate about introducing our youth to the field of STEM, and providing opportunities to underserved and marginalized students of color," Boulrece said. "Dr. Horn believes that children need to be taught by educators who genuinely care about students, employ high expectations, support, and foster curiosity."
Horn's work aligns with the goals of the DuPage County NAACP and the Center for Success to make coding both fun and accessible to encourage the next generation of programmers and computer scientists.
"The camp is a central part of the computer science department's diversity, equity, and inclusion initiative," Horn said. "With help from an anonymous donation and our partner organizations, we really wanted to give kids an enjoyable experience that included being on a college campus and seeing first-hand the diversity of work and diversity of people involved in science and computing careers. Our hope was to challenge some of the negative stereotypes that surround computer science to help work toward a more inclusive computational future for young people."
Horn is also a codirector of Northwestern's joint PhD program in Computer Science and Learning Sciences (CS + LS), and the director of the Tangible Interaction Design and Learning (TIDAL) Lab, a team of Northwestern designers, artists, learning scientists, and computer scientists that studies and creates innovative, technology-based learning experiences.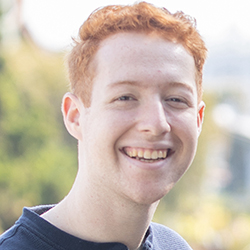 Macey Goldstein ('22) assisted Horn with managing program logistics. He also helped run the inaugural summer camp event last year, which hosted 20 students. Goldstein graduated this spring with a combined BS/MS in computer science and plans to start a position this fall as a software engineer at a startup founded by Horn.
"Even though our reach is bigger this year, our aim is the same," Goldstein said. "We're trying to make sure that every student learns something about computer science and leaves with resources to continue learning."
Students selected one of six topics to explore for the week:
Art and Animation: Students created visual artwork with the p5.js platform and JavaScript.
Craft and Robotics: Combining craft materials with Circuit Playground Express prototyping boards, students designed confetti boxes that opened to the sound of clapping.
Game Design: Students learned about game design fundamentals including narrative elements, artwork, and game mechanics and coded early prototypes using the Scratch platform.
Introduction to Programming: Third- and fourth-grade students discussed issues of computing in society and learned the basics of coding using the Code.org platform.
Music and Coding: Students composed original music using Python programming and the TunePad.com platform.
SportSense: Students explored sports technology using sensors embedded in game balls, tablet computers, and wearable devices and used the micro:bit platform to code their own versions of sports technology games.
Each morning, facilitators and Center for Success Promise Teacher Corps instructors — pre-service college students training in education who will be teaching in high-need schools — led breakout sessions of interactive skill-building.
"All of the instructors from the Center for Success and the DuPage NAACP have been so wonderful at really hyping these kids up and hyping us up," Goldstein said.
Fitzsimmons noted the mutual benefit to the educators-in-training.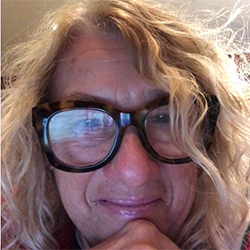 "Preparing and practicing teachers are learning right alongside the students as they participate in the projects," Fitzsimmons said. "The positive interactions and the joy that students find in completing a project are both empowering and transformational."

In addition, Northwestern faculty and students presented special workshops.
Michael Rubenstein, Lisa Wissner-Slivka and Benjamin Slivka Professor in Computer Science and Mechanical Engineering at Northwestern Engineering, gave a tour of his lab in the Center for Robotics and Biosystems and demonstrated his work on swarm robotics.
Bryan Pardo, head of the Interactive Audio Lab and professor of computer science at Northwestern Engineering and of radio/television/film in Northwestern's School of Communication, explained his research in sound, technology, and artificial intelligence.
Aravindan Vijayaraghavan, associate professor of computer science and (by courtesy) industrial engineering and management sciences, discussed algorithms in computer science.
Izaiah Wallace, a PhD candidate (MS '16) in TIDAL Lab, shared his journey into computer science, and Jacob Kelter, a PhD candidate in the (CS + LS) program and Northwestern Presidential Fellow, led an activity on computational modeling and emergent phenomena.
The week culminated in a coding showcase event on July 22, during which the project groups presented their work to their peers, parents, and caretakers in a celebratory and encouraging environment.
Bridging sports and technology
Northwestern Engineering's Marcelo Worsley and members of the Technological Innovations for Inclusive Learning and Teaching (tiilt) Lab guided students through SportSense activities at the intersection of sports and technology. Merging physical activity with physical computing, the SportSense project demonstrates how computer science is applied to study and improve athletic performance, and how sports can be used to help students better understand STEM concepts.
SportSense activity leaders included Adia Wallace, a PhD student in the CS + LS program; Audrey Benitez Rojo, an undergraduate student in computer science; and Julie Park, a second-year undergraduate student pursuing degrees in computer science and cognitive science.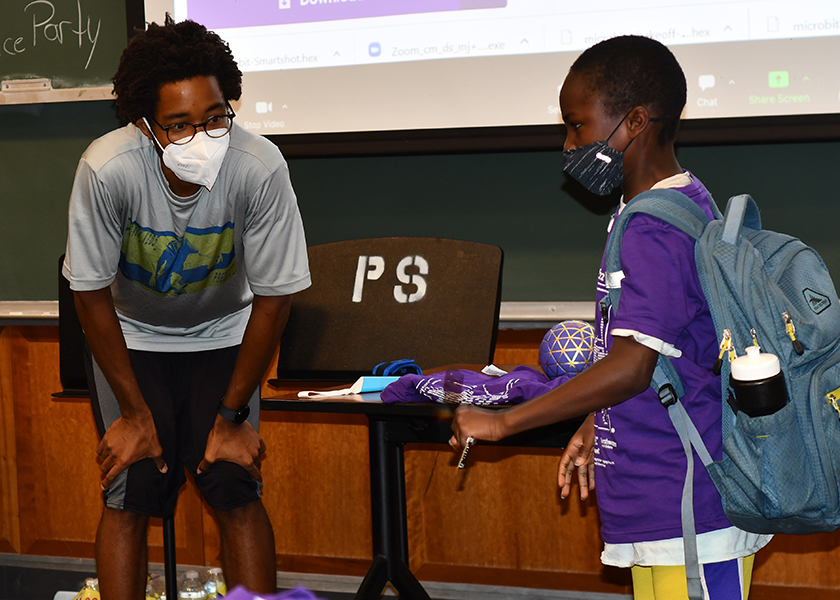 "It was great to work with such an innovative and excited group of young people. Many of them are sports enthusiasts who seemed to revel in the idea that computer science is at the heart of many cutting-edge sports technologies," said Worsley, an assistant professor of computer science at Northwestern Engineering and assistant professor of learning sciences at Northwestern's School of Education and Social Policy.
The group played games with a ball equipped with an accelerometer and Bluetooth connection to measure metrics such as acceleration, speed, and height. In one game, called "Shake," competitors shook the ball back and forth as fast as possible to accumulate points.
Students then used the pocket-sized, programmable motion tracker BBC micro:bit computer to code a simulation of the Shake game. Teams also coded a micro:bit dice program that selects and displays a random number between one and six.
The SportSense students also explored wearable technologies, such as the smart shot device worn on the arm to track and correct the user's form for shooting baskets. They also played with an interactive, reaction time game that operates like the Homecourt.ai basketball training app. Basketballs appear in random locations on the screen and disappear after the program detects player motion near the location of the ball on the screen.
An incoming first-year high school student participant, who has been coding since fifth grade, was excited about combining his love of sports — particularly soccer, wrestling, basketball, and volleyball — with computing technologies that track and help improve sports performance.
"Since I play sports and am experienced, I could invent something to help others starting new sports get better," the student said.
Programming beats and melodies
The experience-level and background of the students varied widely. Camp activities were designed to engage both beginners and more advanced coders.
"More and more young students have coding experience either through school or otherwise, but for some, this is their first time getting a look at computer science, so providing a strong and positive introduction to the field is something that we are excited about," Goldstein said.
The music and code campers used TunePad, a platform for creating and sharing musical compositions using the Python programming language. Students created original beats and melodies by choosing from a library of bass, keyboard and drum sounds, instrumental riffs, and hip-hop samples and adjusting the tempo, volume, and arrangement.
TunePad was developed by the TIDAL Lab in collaboration with the EarSketch team at the Georgia Institute of Technology with funding from the National Science Foundation.
Designing games
The game design workshop led by Darryl Hughes, CEO and creative director of the not-for-profit Hughes Who Technologies Studio, focused on developing creative new game ideas using core game mechanics and the prompt of three action verbs and a location. The teams wrote and presented game descriptions and designed concept art.
One team of students created a concept called "Broken Wings" in which the player is a bat injured by a subway train that — with the aid of Queen Penny Kitty — must dangle, crawl, and catapult to escape King Rat and his minions and get back to the bat colony safely. Another team, inspired by the verbs slice, slide, and barricade, invented the "Rescue R" game in which the main character, Michael M., fights aliens to reach the mothership and escape from Mars.
The game design students also coded food science-themed games in Scratch, a programming language designed for children with a simple interface for creating interactive stories, games, and animations.
Hughes emphasized executive functioning skills like brainstorming, collaboration, and presentation skills in addition to guiding students through technical lessons.
"Computer science fosters and encourages critical thinking skills and creativity, which translate outside of the classroom," Boulrece said. "Students increase foresight in planning and development, enhance problem solving abilities, understand trial and error, as well as find joy in their accomplishments."
Coding a dance party
Led by Donnell P. Layne (MS '12), director of STEM innovation, career and technical education and the iMake Innovation Center MakerSpace at Moreno Valley College, the group of third and fourth grade campers explored a variety of topics and activities through Code.org lessons, including programming an interactive dance party. The students coded animations of animals and explored adjusting the properties of the animated dancers.
"I made my own change tint code to make the animals change color with different key binds," said a student with previous coding experience. "When you press the up arrow, the cat changes to red."
The class also joined in the fun.
"We were all dancing!" a fourth-grade student said.
The fourth-grader added their favorite project was the Code.org basketball game lesson, despite running into some trouble. "I lagged out the computer. I had so many lines, I couldn't see what was happening!"
Fitzsimmons noted the importance of perseverance during the camp.
"In addition to learning about computer science and coding during our week at Northwestern, scholars in our summer camp learned that it is okay to fail, to not get it right the first time, and that they have to persist in order to succeed," Fitzsimmons said. "They learned that failing is an acceptable part of science and that it is critically important to reflect, try again, and persist."
The Northwestern CS summer camp was supported by an anonymous donation from a Northwestern family. The DuPage County NAACP and the Center of Success received funding for the camp from a variety of donors, including Travelers Insurance and the Illinois Math and Science Academy.