Honors and Awards
Josiah Hester, Muzhou Wang Named Sloan Research Fellows
Hester, Wang among six University faculty tabbed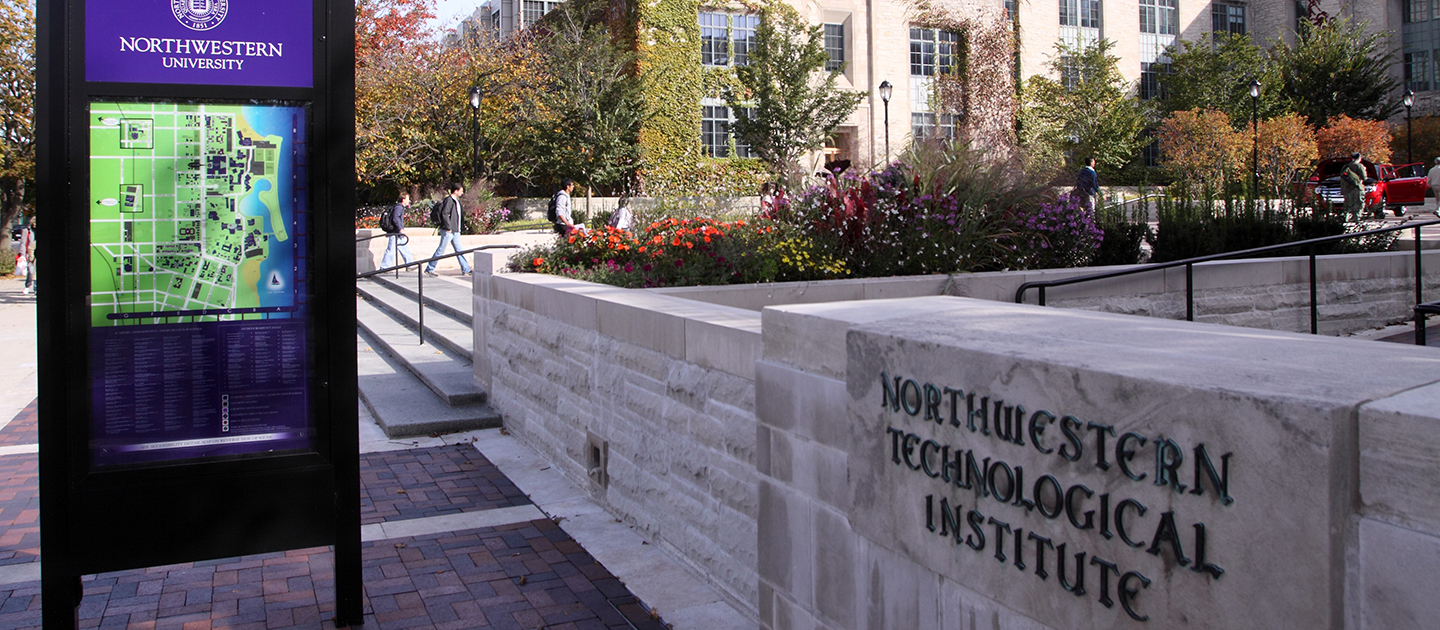 Northwestern Engineering's Josiah Hester and Muzhou (Mitchell) Wang are two of six University faculty members to be awarded a prestigious 2022 Sloan Research Fellowship from the Alfred P. Sloan Foundation. 
Besides Hester and Wang, the new fellows are economist Piotr Dworczak, astrophysicist Wen-fai Fong, and mathematician Yuchen Liu of the Weinberg College of Arts and Sciences; and neuroscientist Lucas Pinto of Northwestern University Feinberg School of Medicine.
The six are included among 118 outstanding early-career researchers who make up this year's class. The annual fellowships are awarded to scholars in seven scientific and technical fields: chemistry, computer science, Earth system science, economics, mathematics, neuroscience, and physics. This year's fellows were drawn from a diverse range of 51 institutions across the US and Canada. 
The two-year $75,000 fellowship is one of the most competitive and prestigious awards available to young researchers, and past fellows have gone on to become some of the most decorated experts in their field. The financial support can be used flexibly to advance the fellow's research.
"Today's Sloan Research Fellows represent the scientific leaders of tomorrow," said Adam F. Falk, president of the Alfred P. Sloan Foundation. "As formidable young scholars, they are already shaping the research agenda within their respective fields — and their trailblazing won't end here."
Josiah Hester 

Hester was selected as a Sloan Research Fellow in computer science. He is the Breed Junior Professor of Design, an assistant professor of computer science, and an assistant professor of electrical and computer engineering at the McCormick School of Engineering. With an overarching goal of making computing and electronics more sustainable, Hester and his team design battery-free smart devices and intermittent computing systems that are resilient to frequent and unpredictable power failures. By omitting batteries from everyday devices, Hester hopes to keep trillions of dead batteries — which are flammable and toxic — per year out of landfills.
Muzhou (Mitchell) Wang 

Wang was selected as a Sloan Research Fellow in chemistry. Wang is an assistant professor of chemical and biological engineering at McCormick. Wang's lab explores novel approaches to polymer fabrication and characterization, with particular interests in optical microscopy and high-throughput techniques. These methods answer fundamental questions in polymers which will lead to applications in biomaterials and sustainability.