Research
Theory and Practice in Design Thinking Leads to InstaShield PPE Face Shield
Dan Brown used his Differentiation by Design process to strategically design advantages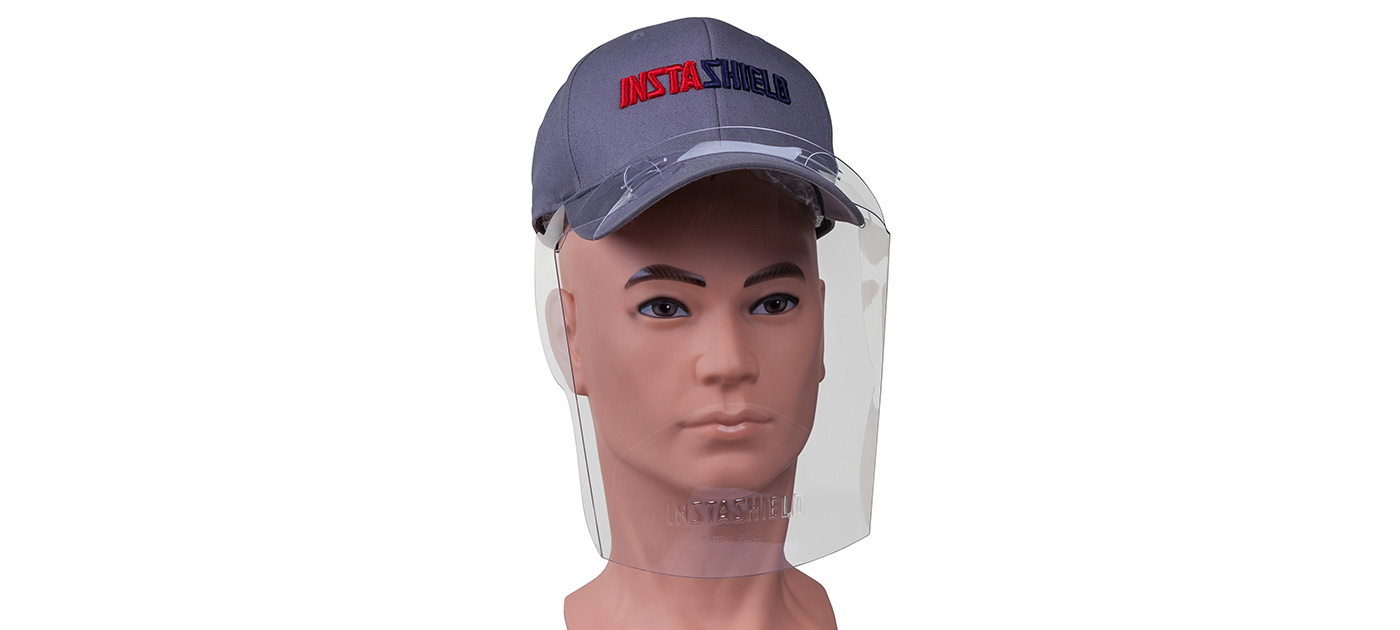 Dan Brown's professional life has been about identifying real problems, designing a solution that seeks a competitive advantage, and getting it to the market in a socially responsible way. 
Design is Brown's life work and passion, and he has both thoroughly explored it in professional practice, academic research, and building design theory. That's what he did with his son Dan Jr. at the outset of the pandemic in 2020 with the InstaShield, a medical-grade clear plastic face guard, strategically designed, that can be attached to the brim of any baseball cap, a design that eliminated the need to mass produce all of the headgear components. The novel design allowed for rapid mass production of face shields at a high volume and low cost.
Brown, a clinical professor at the Segal Design Institute, researches and teaches the design process primarily through his industry experience and doctoral research at the intersection of theory and practice. Brown with his co-authors wrote about the process in his case study, "Design Innovation Process Responds to Unmet Needs Created By COVID-19," published on January 4, 2022, in Technology & Innovation, the academic journal of the National Academy of Inventors.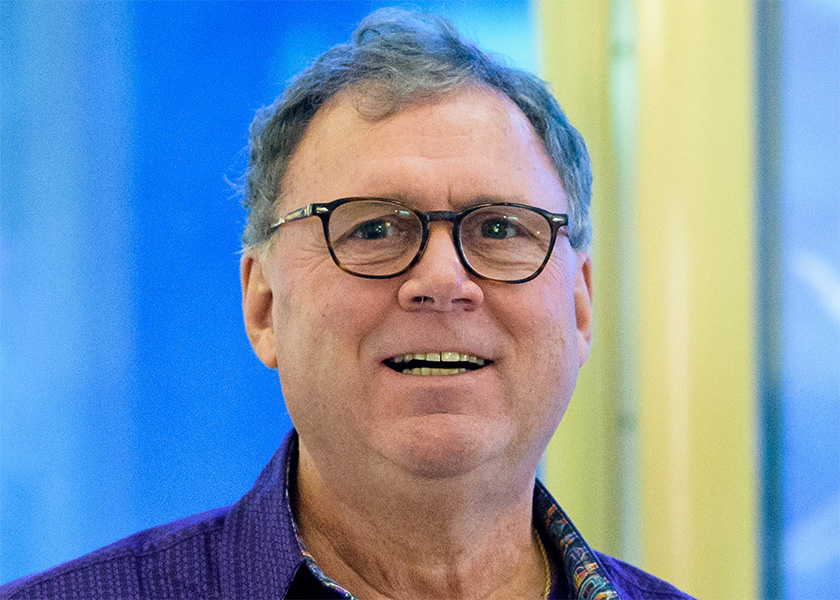 This case history is a detailed account of how design thinking can strategically seek to create new value and competitive advantage in commercial marketplaces, a process he has trademarked, called Differentiation by Design. Brown and his son co-designed the shield and manufacturing process for rapidly mass-producing the product, even seeing one end up worn by Northwestern head football coach Pat Fitzgerald during the 2020 season.
A view of design
Building on Herbert Simon's philosophy that everyone who designs devises courses of action aimed at changing existing situations into preferred ones, Brown's view of design is how humans seek, conceive, and create new knowledge. Design viewed as a rivalry of existing knowledge versus new knowledge sets the stage and creates a focused context for creative problem-solving.
New knowledge competes with existing knowledge in the pursuit of unmet needs. When the existing method of building a bridge is insufficient for the task, for example, a designer creates a new method, and that new method of bridge must competitively outperform the existing method. If the new bridge building is more advantaged, it will render the existing method obsolete. In Brown's perspective, competitive advantage is the metric of innovation.
That's an insight Brown has built on in his own academic work, springing from a seed planted by James Conley, clinical professor of technology industry management, in an intellectual property class Brown took in pursuit of his master's degree at Northwestern
"Without a doubt, the new design when advantaged raises the competitive bar until the next challenge appears and the new method is insufficient, and the whole design cycle must repeat itself," Brown said.
Differentiation by Design
Brown continued the cycle with face shields using his Differentiation by Design (DXD) process, which he teaches at the Segal Design Institute.
In the face of the pandemic, Brown recognized that the PPE supply chain was unprepared and incapable of producing cough and sneeze shields. This presented a real and immediate problem, an important requirement for any design challenge. The case study reflects the design history of the research process needed to get to the root of the problem, which in this case was to not just design a face shield but create a rapidly producible and scalable design, requiring an integrated research approach beyond the form and function of the design.
In this case study, Brown explored and explained the supply chain, business model and distribution channel designing, and how the team addressed and solved many problems in rapidly commercializing the InstaShield.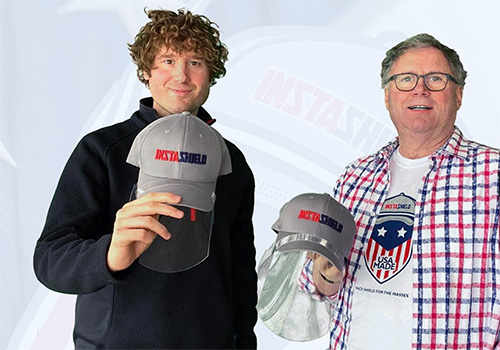 "You have to get deep into the researching aspect of the design cycle, completely understanding and benchmarking where the existing knowledge is falling short, focus on these knowledge gaps and their metrics, followed by iterative strategically focused design in the pursuit of competitively advantaged new knowledge solutions," Brown said. "At the core of all new design is how designers navigate this existing knowledge of practice, focusing on the knowledge gaps, and strategically creating new knowledge opportunities to compete with the existing best practices." 
Brown's thesis proposed a novel model that visualizes the "how" of this design process. At the core of this model is the need for a competition cycle to objectively validate the new designs potential advantage over the existing knowledge solution.  
"New knowledge must compete, and when it competes and value created, the stakeholders of the existing paradigm will embrace it and the new design will become becomes the next new best practice, until the next harder problem comes along and the process repeats itself," Brown said. "This is an evolutionary market-based cycle that functions like natural selection in the natural world."
A mixed background
In industry, Brown addressed how to compete in the market. Later in life as an academic, Brown has sought the challenge of academic research to explain this design process and teach it. Brown credits his childhood experiences in his family where they had to fix everything themselves from cars to anything around the house. His father wanted him to be a plumber, and his mother had hopes of him going to college one day. He took every shop class in high school, while also taking classes that would qualify him to go to college. This life experience, combined with entering the work force at an early age, allowed Brown to gain industry experience and prepared him with a strong mechanical aptitude.
He has received numerous international design and innovation awards, including induction into the National Academy of Inventors in 2020. He is also the founder and president of LoggerHead Tools, and a principal at Consul-Tech Concepts. Brown also has a PhD, earned relatively late in his career, that he defended at age 60 in 2017. Having experienced design in both practice and theory as a lifelong learner, he feels it provides him the right perspective to teach and pursue further research in the disciplinary process of design.
"My whole mission and teaching is working with the theoretical side of the academy, trying to bring more practice into the students' lessons," Brown said. "I am always eager to work with other faculty to provide practice based experiences to augment the classroom theory. I don't ever see myself retiring from this lifestyle. If you do what you have a passion for, you never really are going to work."