Honors and Awards
Alessandro Rotta Loria Receives Prestigious NSF CAREER Award
The five-year award will support research into subsurface urban heat islands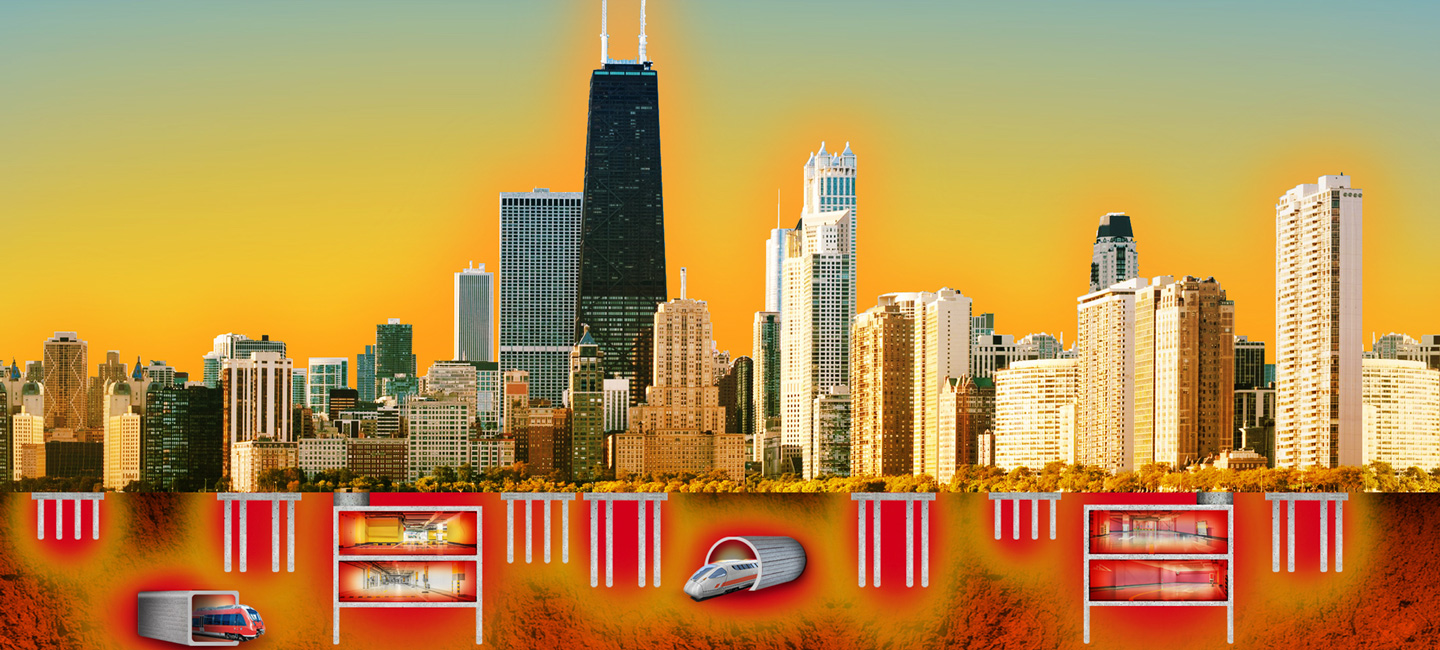 Northwestern Engineering's Alessandro F. Rotta Loria has received a Faculty Early Career Development Program (CAREER) award from the National Science Foundation (NSF), the foundation's most prestigious honor for junior faculty members.
Rotta Loria, assistant professor of civil and environmental engineering at the McCormick School of Engineering, will receive $504,237 over five years from NSF's Division of Civil, Mechanical and Manufacturing Innovation.
The award supports early career development of individuals who exemplify the role of teacher-scholar through outstanding research, excellent education, and the integration of education and research.
Rotta Loria's research interests are at the intersection of geomechanics, energy, and environmental sustainability. Through the Mechanics and Energy Lab, he develops theoretical and experimental studies centered on the subsurface. The ultimate aim of his work is to develop sustainable and resilient built environments in terrestrial and extraterrestrial spaces through advances in subsurface energy production and storage, and underground construction.
Rotta Loria recently launched a new course about opportunities to make cities' thermal energy supply more sustainable through the untapped thermal energy potential of the shallow subsurface.
With his CAREER award, titled "The Mechanics of Subsurface Urban Heat Islands," Rotta Loria will investigate the impact of rising temperatures in the subsurface of urban areas on the performance of soils and geotechnical structures – a phenomenon known as subsurface urban heat islands. Rotta Loria will incorporate sensing, experiments, and computations into novel methods to design and protect civil infrastructure in present and future cities.
Through an integrated educational and outreach plan, Rotta Loria will also teach engineering students about approaches to cope with subsurface heat islands in cities around the world. The work will engage with a variety of demographics and collaborators, including members of Chicago's Museum of Science and Industry and the Illinois Green Alliance, in order to add new scientific and educational dimensions to the study of subsurface urban heat islands and the deformation of the shallow underground.
"I am thrilled to receive this award, particularly because it will provide me with the chance to develop research and educational activities with the potential to exemplify one crucial feature of modern geomechanics: tremendous interdisciplinarity," Rotta Loria said. "There is opportunity in this field to solve problems of upmost societal, environmental, and economic relevance through highly advanced investigation approaches that can enrich knowledge in other fields, such as physics, mathematics, chemistry, materials science, and computer science."