Honors and Awards
Students Featured in Chicago Inno's 2020 '25 Under 25'
The entrepreneurs and technologists are "contributing to Chicago's tech and startup industry in impactful ways"
Chicago Inno has released its 2020 '25 Under 25' list of rising innovators, and seven Northwestern students and alumni — including three from Northwestern Engineering — represent the University.
The annual list recognizes Chicago-area entrepreneurs and technologists age 25 or younger who are "contributing to Chicago's tech and startup industry in impactful ways." The seven from Northwestern are by far the most of any university.
McCormick School of Engineering students featured include:
Ana Cornell (McCormick School of Engineering '22), Acorn Genetics
Cornell developed GenomeLock, a system that uses a simple cheek swab and a three-part test kit to provide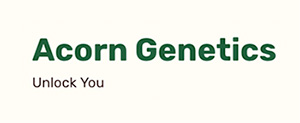 users with insightful genetic data using DNA that never leaves their home. In addition to applying for a patent and launching a company website, Cornell also hopes to network with potential investors and manufacturing partners to learn how to eventually produce GenomeLock through her company Acorn Genetics at scale and bring it to the marketplace.
Lilliana de Souza (McCormick School of Engineering '21), Northwestern EPIC, Techstars Chicago
de Souza is the president of Northwestern EPIC, the University's student entrepreneurship club. In 2019, de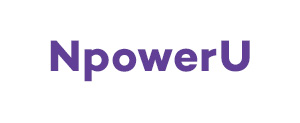 Souza won the annual Improve NU Challenge for her idea NPowerU, a campus safety initiative for personal security. She was also named a 2020 STEM Scholar by The Alumnae of Northwestern University, and is the youngest associate at Techstars Chicago, which works with startups to help grow their ideas, where she helps choose projects the accelerator will support financially.
Justin Reimonenq (McCormick School of Engineering '22), Common
Currently working toward a master's degree in engineering design innovation, Reimonenq launched Common,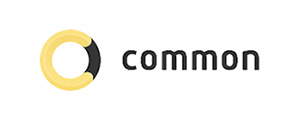 a company that enables the digital management of in-person interactions for organizations and their customers during the COVID-19 pandemic. The platform also helps to insulate users from the risk of COVID-19 transmission by notifying them when they've been in contact with other users that have developed symptoms. Additionally, Reimonenq has joined Chicago startup incubator 1871 to help develop Common.
Other Northwestern innovators recognized are:
Caleb Holland (School of Education and Social Policy), who cofounded Innovestments, which works to make real estate and home ownership accessible;
Garrett Jochnau (Medill School of Journalism, Media, Integrated Marketing Communications '18), innovations and insights associate at Kivvit, who uses analytics for the company's public affairs assignments;
Drew Wandzilak (School of Education and Social Policy), cofounder and head of growth at RollCall.vote, which allows voters to track their mail-in ballots; and founder and CEO of Masteri, an independent learning platform;
Michael Zhou (Medill School of Journalism, Media, Integrated Marketing Communications), cofounder and CEO of Mock On, an online mock trial trainer for high school students.