Honors and Awards
Northwestern Engineering Names Winners of 2020 Cole-Higgins Awards
Jonathan Emery, Russell Joseph, and Muzhou Wang received this year's awards
Three members of the Northwestern Engineering community have received the school's annual awards for outstanding teaching and advising.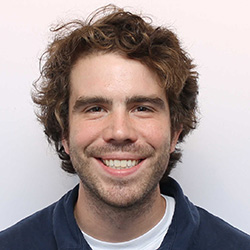 Jonathan Emery, assistant professor of instruction in materials science and engineering, and Muzhou Wang, assistant professor of chemical and biological engineering, received the 2020 Cole-Higgins Awards for Excellence in Teaching. Russell Joseph, associate professor of electrical and computer engineering and computer science, earned the Cole-Higgins Award for Excellence in Advising. 
Emery's research interests include atomic layer deposition, oxides, and graphene. Honored for "creative deployment of diverse resources to engage students and promote their learning," Emery was cited for his efforts to make classes engaging and his use of electronic materials to enhance education during the spring term. 
"He cares very much about his students and is always trying to make resources available for everyone," one student nominator said. "In both the structure of the class and how he delivered the content, it was clear how much he cares that all of his students are learning and doing well in the class." 
Wang was lauded for "clear and meticulous presentation of rigorous content, prioritizing student understanding." 
"He teaches heat transfer, a difficult course with complicated math, so clearly that I always trust the topics will make perfect sense by the end of class," one nominator said. "He clearly has a lot of knowledge on the subject, and has an engaging, thoughtful style of teaching. He explains concepts so thoroughly, making students feel they have an understanding of the material at a depth that most other classes cannot attain."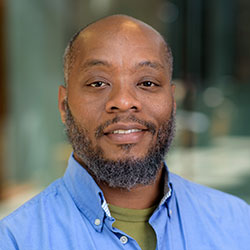 Honored for "forging caring relationships with students focused on their needs and success," Joseph's work focuses on computer architecture, microprocessor design for reliability and variability tolerance, and power-aware computing. 
"Everybody loves Russ," one student said. "He is a kind person who always tries to connect with his students." 
"Russ Joseph is absolutely great!" another student nominator wrote. "He's super accommodating, looks out for his students, and is entirely focused on their success."