Undergraduate
How the Hodge EXCEL Scholars Program Succeeded During a Pandemic
Precollege program altered to fit the "virtual" realities of 2020
Shaleahk Wilson ('20) wanted to make sure incoming first-year students at Northwestern Engineering have the same meaningful experience he did at the University despite their first semester being largely remote.
For him, the precollege experience at The Melville and Jane Hodge EXCEL Scholars Program helped smooth the transition to college life, and he wanted to give back—even if the program worked differently in 2020.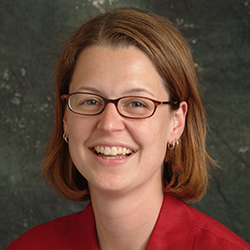 Established in 1978, the Hodge EXCEL Scholars Program recruits around 20 incoming McCormick School of Engineering first-year students who have demonstrated a commitment to diversity issues. Typically, students spend five weeks on campus to earn two credits toward their engineering degree by doing academically rigorous work during the programs that includes many social outings and inter-personal mentoring.
This summer, however, the precollege program went virtual in response to the COVID-19 pandemic while maintaining high standards for academic and social programming.
 "This year, it was still as educational and enjoyable as it always has been," said Wilson, who served as head counselor. "The students walked away from the program really prepared for the academic aspect but also for what it's going to be like learning in online lectures."
Program director Ellen Worsdall altered the program to fit the realities of 2020. Working with Luke Flores, director of Bio&ChemEXCEL, a partner program from the Weinberg College of Arts and Sciences, in-person classes were replaced by Zoom sessions. The social events were swapped for group chats and more Zoom gatherings.
Incoming first-year student Ting Ting Li said the program served as an introduction to Northwestern's quarter system and the pacing of the academic year. She also learned how to interact and engage with other people, despite being virtual. The social element, she said, was also valuable.
"I got a lot out of the program and was able to refresh my knowledge and learn more about teamwork," said Li, a 2020 Hodge EXCEL Scholar from Louisville, Kentucky, majoring in biomedical engineering. "It was really important for me to get adjusted for this incoming school year." 
The academic portion remained challenging, with classes in chemistry, calculus, and engineering analysis, plus a course in leadership where students work as part of a team to solve a real-world engineering problem. Graduate-student instructors attended a practicum in remote and online teaching at the Searle Center for Advancing Learning & Teaching. Consultants were also available for instructors to help guide the transition out of classrooms and onto the screens.
"We realized in talking with alums of the program, this is a really important step in the students' college careers. We made the virtual program just as meaningful," said Worsdall, assistant dean for student affairs at Northwestern Engineering. "The scholars learned how to be college students, and they walk in the first day with friendships and relationships that will help them feel at ease from day one."
Based on feedback, the Hodge EXCEL class of 2020 will feel the same way.
Aliyah Tenner, an incoming first-year student from Fort Worth, Texas, majoring in computer science, entered the program to meet new people at Northwestern Engineering and get a sense of future courses.
"I saw how I would react when I was pushed to challenge myself," Tenner said. "The engineering problems definitely made me think outside the box. Outside of academics, I met an entire group of people I really enjoy and already hold close to me. I'm usually very reserved, so to have people that I can already look forward to meeting on campus means the world to me." 
Interest in the online evening social sessions picked up as the summer went on. By the end of the program, Wilson recalled, he would go to sleep and wake the next morning to 500 notifications from the group text. And even though the program concluded July 31, Hodge EXCEL Scholars are still communicating on Zoom calls.
"Humans are very adaptable," Li said. "Even though the program was virtual, we were able to connect and learn a lot about each other. I'm really looking forward to starting the school year with my new friends."