Honors and Awards
Northwestern Startup Wins Inaugural Nature Prize
Winning tech 'speaks for a patient group that does not itself have a voice,' judge says
A Northwestern University tech startup has received The Spinoff Prize, a new highly competitive, international award from the journal Nature.
Sibel Health — co-founded by Northwestern's John A. Rogers and Steve Xu — was honored for its affordable, wireless sensor system to monitor premature babies in the neonatal intensive care unit. Based on research from Rogers' lab at Northwestern Engineering, the system avoids adhesive patches, which can damage newborns' fragile skin, and the tangles of wires that can pose a barrier to physical bonding.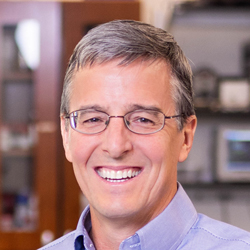 After testing the sensors on babies in the United States, the team deployed the device internationally, starting with hospitals in Ghana, India, Kenya, and Zambia. Sibel Health will use €30,000 (about $34,000) prize to donate monitoring devices to University Teaching Hospital in Lusaka, Zambia.
In partnership with Merck, Nature established The Spinoff Prize to honor academic entrepreneurs who commercialize their research. After advancing to the competition's final round, Sibel Health contended against three other finalists in a virtual pitching round. The judging panel evaluated spinoffs for their abilities to translate original, high-quality scientific research into products and services that address market problems, as well as their potential to make a positive impact on society. Xu delivered the winning pitch.
"The judges were impressed by the potential global impact that Sibel Health's technology has, and their clear plans to scale it up," said Magdalena Skipper, editor-in-chief of Nature and member of the judging panel. "It is especially exciting that Sibel Health's technology is intended to be affordable in a wide range of settings and speaks for a patient group that does not itself have a voice."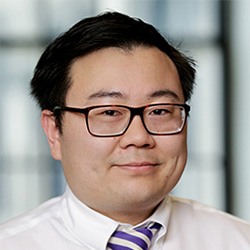 "This work has been a truly collaborative effort," Rogers said. "Our team spends a lot of time listening to physicians, nurses, patients, and healthcare workers in order to fully understand the broader landscape, as well as their individual needs. As engineers, we want to develop technologies that are easy-to-use, helpful, and practical. This type of team science has been uniquely enabled by Northwestern's Querrey Simpson Institute for Bioelectronics, which connects experts from backgrounds in engineering, medicine, and human health to enable translational science across a broad variety of applications." 
"We're honored and humbled to be the inaugural winner of this prestigious prize," Xu said. "It's definitely a motivator for our team to continue pushing forward in our mission."
Rogers is the Louis Simpson and Kimberly Querrey Professor of Materials Science and Engineering and Neurology Surgery and director of Northwestern's Querrey Simpson Institute for Bioelectronics. He has appointments in the McCormick School of Engineering and Feinberg School of Medicine.
Xu is an assistant professor of dermatology and pediatrics at Feinberg, biomedical engineering in the McCormick School of Engineering, and medical director of the Querrey Simpson Institute for Bioelectronics.
Rogers and Xu co-founded Sibel Health with former PhD students Ha Uk Chung and Jong Yoon Lee.
"Developing wireless sensors for monitoring neonates' vital signs was part of my PhD thesis, and it was a life-changing experience," said Chung, who also is a biomedical electronics adviser at the Querrey Simpson Institute for Bioelectronics. "The Spinoff Prize is a testament to the engineering excellence of our team and the starting point to show how Sibel's engineering innovations can lead to better health data for all."
"It is a privilege to receive such a prestigious award," said Lee, who leads software development and data efforts at Sibel Health. "However, we will not stop here. This is our first step in innovating healthcare. We are already taking the next steps to expand measurement capabilities and apply them to a broader population. So we are accumulating data from thousands of patients that we will use to make smarter healthcare decisions."
Another Northwestern spinoff, Temprian Therapeutics, was a finalist for The Spinoff Prize. Based on Feinberg professor Caroline Le Poole's research, Temprian is developing a gene-based treatment to vitiligo, an autoimmune disease that causes skin to lose pigment.
Editor's note:
 Rogers, Xu, Chung and Lee have financial interests in and affiliations with Sibel Health. Northwestern University has financial interests (equities, royalties) in Sibel Health.