Research
Emergency Resource Exchange Connects Healthcare Providers to COVID-19 Medical Supplies
The online exchange quickly connects healthcare organizations to the resources they need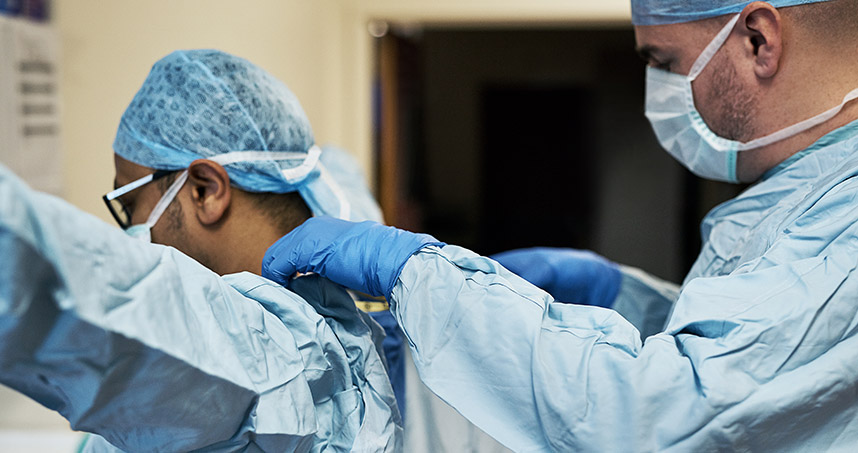 To move vital medical resources during the COVID-19 pandemic where they are needed most, Northwestern Engineering is collaborating with Chicago startup Rheaply to create Emergency Resource Exchange (ERx), a central hub that quickly connects Illinois healthcare providers with supplies.  
As the COVID-19 pandemic places unprecedented pressure on the healthcare system, healthcare organizations and first responders need critical N95 masks and personal protective equipment, testing kits, ventilators, and other resources to meet the growing demand. Traditional procurement and distribution channels, however, are struggling to move resources to the areas of greatest need. 
Through ERx, healthcare providers will be able to state their needs quickly, and suppliers across Illinois can donate resources such as surplus equipment or newly manufactured goods. Users will be able to register for free and create a request or listing. 
"If I'm a dentist or a veterinarian, or if I work in manufacturing or a research lab, I have access to masks and supplies that our health system critically needs," said Kristian J. Hammond, Bill and Cathy Osborn Professor of Computer Science. "The exchange allows people to say here's what I have, and to connect with others who desperately need them." 
The data from ERx will also be sent to a live COVID-19 Resource Map, which offers resource providers, journalists, government officials, and the public real-time visibility into the areas of greatest need. 
The collaboration was born out of a series of rapid-fire Idea Dialogues organized by  Northwestern's Roberta Buffett Institute for Global Affairs. The dialogues included Hammond, staff from Northwestern Memorial Hospital, and Rheaply's Garry Cooper.  
"This is the kind of collaboration we need to confront COVID-19 and other global crises," said Northwestern Buffett Executive Director and Associate Provost for Global Affairs Annelise Riles. "I am hopeful that the ERx marketplace we've designed to meet urgent local needs can be scaled so that we can contribute to linking medical supplies with critical needs worldwide." 
Rheaply's Cooper is a Northwestern University Feinberg School of Medicine alumnus, adjunct assistant professor of physiology at Feinberg, and CEO and cofounder of Rheaply, a Chicago tech startup launched in 2016, aimed at reusing and sharing resources through an exchange network.  
"In moments like this, everyone's asking what they can do," Cooper said. "ERx is a way. If you're a graduate student working in a lab, you probably know of gloves, gowns, and masks that you're not using because you're at home. It's really going to take a community to get through this."  
Key Northwestern Memorial contacts provided consultation on common COVID-19-related resource needs and ERx platform design, and helped to spread the word to local suppliers and health care facilities.  
"We'll continue working as hard as we can on this project until we hit a point where we see a better solution out there, and then we'll reach out and provide our knowledge," Hammond said. "This is a time where the individual win is meaningless. Right now, it's about all of us winning."