Honors and Awards
Interdisciplinary Teams Earn Top 10 Finishes at DOE Optimization Competition
Multi-institutional teams were tasked with developing software management solutions for challenging power grid problems


Two multi-institutional teams featuring faculty, students, and alumni from Northwestern Engineering's industrial engineering and electrical and computer engineering departments earned top 10 placements at the Department of Energy's (DOE) Grid Optimization (GO) Competition.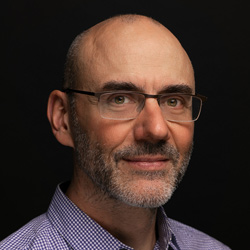 Each team received $400,000 for their top 10 finish — part of a $3.4 million total prize — which will be used to further develop their approaches and pursue industry adoption of their technologies.
Managed by DOE's Advanced Research Projects Agency-Energy (ARPA‑E), the GO Competition is a global contest that challenges teams to develop software management solutions for challenging power grid problems. Through a series of challenge-based competitions, the GO Competition seeks to accelerate the development of transformational and disruptive methods for solving the nation's most pressing power system problems in order to create a more reliable, resilient, and secure US electricity grid.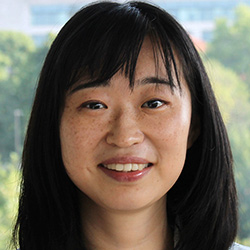 As part of the competition's Challenge 1, teams were tasked with designing an algorithm for security-constrained optimal power flow (SCOPF), an ongoing issue in the electric power sector that seeks determine the optimal generator settings that best enable power to be routed to customers across a complex grid in a reliable and cost-effective manner. Algorithms were tested against more than 350 data-based scenarios from 20 synthetic network models and industry power system models, and were scored based on their performance relative to other competitors.
Team GO-SNIP, which included Andreas Waechter, professor of industrial engineering and management sciences, and Ermin Wei, assistant professor of electrical and computer engineering and industrial engineering and management sciences, and industrial engineering PhD student Ruby Tu, finished in second place at the competition. Frank Curtis (PhD '07), associate professor at Lehigh University, who received his PhD in industrial engineering at Northwestern Engineering under Jorge Nocedal, led the group. Other team members included Dan Molzahn, assistant professor at Georgia Tech, and Elizabeth Wong, assistant project scientist at the University of California, San Diego.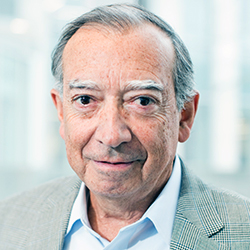 Team NU_Columbia_Artelys, which finished in seventh place, included Nocedal, Walter P. Murphy Professor of Industrial Engineering and Management Sciences, and Dan Bienstock, professor at Columbia University. The team was led by Richard Waltz (PhD '02), senior scientist at Artelys, a software company that combines mathematical programming and artificial intelligence to provide optimization, decision support, and modeling solutions to the energy, transportation, and logistics industries. Waltz earned his PhD in computer engineering at Northwestern Engineering under Nocedal.
Each team can participate in GO Competition's Challenge 2, which will further evaluate their Challenge 1 models by accounting for additional complicating factors such as larger network models, optimizing power flows over transmission and distribution systems, stochastic optimization, and leveraging power flow control devices.