Honors and Awards
Graduate Student Receives National SWE Award
Megan Beck named SWE Outstanding Collegiate Member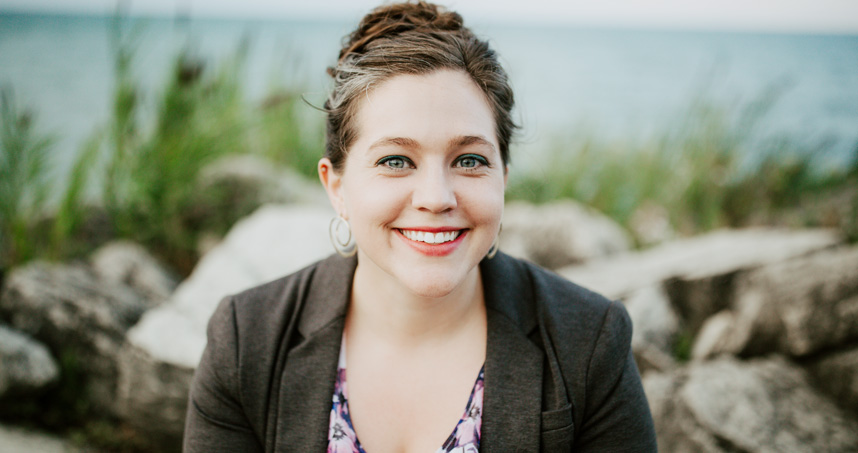 Northwestern Engineering PhD student Megan Beck has received the Outstanding Collegiate Member Award from the Society of Women Engineers (SWE). The award honors Beck's outstanding contributions to SWE, the University, and the engineering community as a current PhD student at Northwestern.
She will officially accept the award on November 9, 2019 at SWE's annual conference in Anaheim, California.
While at Northwestern, Beck helped establish and lead the University's GradSWE group from 2016-18. She also served as the graduate programming coordinator for the 2018 SWE annual conference and is currently serving on the SWE Collegiate Engagement Taskforce. She has been a member of SWE since she was an undergraduate student at Boise State University.
"It's encouraging to be recognized for my efforts within the Society of Women Engineers," said Beck, who studies materials science and engineering and is advised by Professor Mark Hersam. "I am excited to continue to advocate for women in STEM throughout my career."
The award, which is given to up to 10 SWE collegiate members annually, recognizes Beck's efforts to promote the impact and importance of women in engineering around the world.
"The men and women recognized have lived and learned through significant contributions to the engineering community, and they continue to lead in their careers and personal lives," said SWE president Cindy Hoover. "They are leaders paving the way to empower and inspire future women engineers across the globe."