Honors and Awards
Northwestern Student Startups Win More Than $500,000 in Rice Business Plan Competition
Rhaeos and BrewBike placed fourth and sixth respectively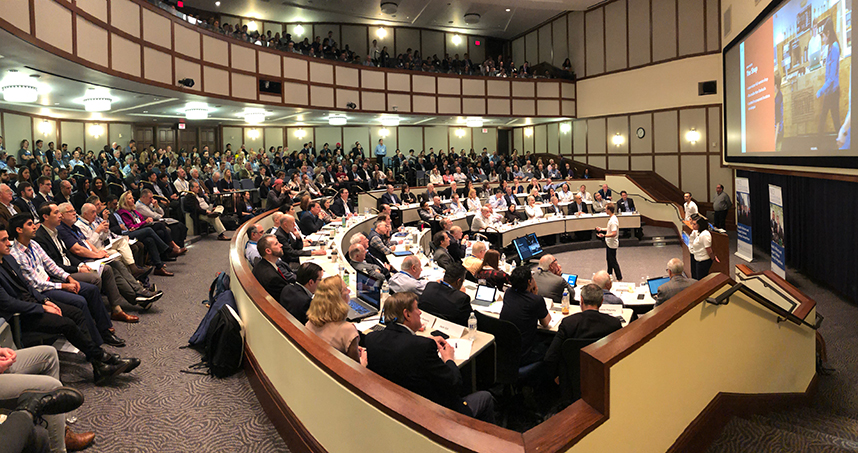 Medical device company Rhaeos and BrewBike, a student-run coffee company, brought home big honors — and funding — in the 2019 Rice Business Plan Competition hosted by Rice University earlier this month.
The startups, founded by Northwestern University students, were awarded a total of $558,500 in funding. 
According to Rice University, the competition is the world's largest and richest student startup competition. More than $1.6 million in investment and cash prizes were awarded to the teams competing this year. 
Rhaeos
Rhaeos placed fourth in the competition, earning $5,000, and was awarded $450,000 more from a variety of funds and prizes, including the Cisco Global Problem Solver Prize, the Texas Medical Center Accelerator Prize, and the Southwest Pediatric Medical Device Consortium Prize. It also received investment offers from the GOOSE Society and the Texas Halo Fund.
Rhaeos was founded last year through a collaboration between Northwestern Engineering's John A. Rogers, Louis Simpson and Kimberly Querrey Professor of Materials Science and Engineering, Biomedical Engineering, and Neurological Surgery, and the Department of Neurological Surgery at Northwestern. The company is working on getting FDA approval for a device that would help detect shunt failures in patients with hydrocephalus.
"This funding will be invaluable in helping to take our technology from an experimental phase to one where it can benefit patients and shed further insight into the pathophysiology of hydrocephalus," said Amit Ayer, a sixth-year resident in the Department of Neurological Surgery, MBA candidate at the Kellogg School of Management, and a cofounder of Rhaeos.
BrewBike
BrewBike, founded in 2015 at Northwestern, placed sixth in the competition, earning $3,500. It also received the $100,000 GOOSE Society Investment Prize.
BrewBike is a resident team at The Garage and also has participated in Wildfire, The Garage's pre-accelerator program for student founders and leaders of startups. 
"The Rice Business Plan Competition was a challenge," said Lucas Philips, BrewBike's founder and chief growth officer. "Ultimately, we succeeded, winning more than $100,000 and networking with investors who can help us execute our plan at scale."