Honors and Awards
Northwestern Engineering Professors Honored with University Teaching Awards
Recipients exhibit excellence and innovation in classroom teaching
Five faculty members will be honored with 2019 University Teaching Awards for outstanding performance and dedication to undergraduate education at Northwestern University.
Mitra J. Hartmann, Kevin Boyle, and Mesmin Destin will each receive a Charles Deering McCormick Professor of Teaching Excellence Award. Sara Owsley Sood and Danny M. Cohen will each receive the Charles Deering McCormick Distinguished Professor of Instruction Award.
The recipients will accept their awards at 4 p.m., May 14, at a ceremony in the Guild Lounge at Scott Hall on the Evanston campus. All members of the Northwestern community are invited to attend the ceremony and following reception.
"It is my great honor to recognize this year's McCormick Award recipients," Provost Jonathan Holloway said. "Together, they exemplify Northwestern's commitment to clear and substantive pedagogical practice. The recipients' passion for their respective areas of expertise is ably met by their enthusiasm for sharing their ideas with undergraduates. They are setting the standard by which our very best teachers should be judged."
Mitra Hartmann
Hartmann is a professor with a joint appointment in biomedical engineering and mechanical engineering. She received her B.S. in applied and engineering physics from Cornell University and her PhD in integrative neuroscience from the California Institute of Technology.
Hartmann's intent is to provide the foundations that allow students to "develop a passion for dispassionate scientific research." Her lectures include both historical perspectives as well as examples of cutting-edge research on topics from astrophysics to biomedical devices. This combination, Hartmann's chair wrote, "situate the knowledge (students) are gaining in a societal context."
Sara Owsley Sood
Sood is the Chookaszian Family Teaching Professor (Associate Professor of Instruction) in Computer Science. She earned her PhD in computer science at Northwestern in 2007.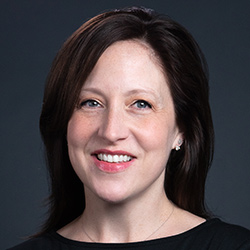 Since she arrived at Northwestern in the fall of 2014, her introductory computer science course has more than doubled in size to a current enrollment of more than 350 students.
Sood recognized a gap in the curriculum that deterred students with no programming background from considering computer science. To address the challenge, she created a bridge course where students enhance their coding skills and build applications powered by artificial intelligence. She is especially dedicated to increasing the participation of women and other under-represented groups in computer science.
Boyle is the William Smith Mason Professor of American History in the department of history. Destin is an associate professor appointed jointly in the School of Education and Social Policy and the department of psychology in the Weinberg College of Arts and Sciences. Cohen is an associate professor of instruction in the School of Education and Social Policy with an additional appointment at The Crown Family Center for Jewish and Israel Studies. 
About the awards
The Charles Deering McCormick Professorship, Lectureship and Clinical Professorship Awards have a three-year term and for each year of the award term, the recipients receive $7,000 as a salary supplement and $3,000 for professional development. A one-time $3,000 award also is given to the recipient's home department to support activities that enhance undergraduate education.