Honors and Awards
Northwestern Engineering Faculty Teams Receive NSF Big Ideas for the Future Grants
More than $3 million given to four teams via RAISE and EAGER grants targeting convergence research and the "rules of life"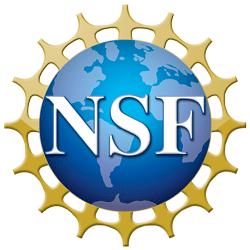 Northwestern Engineering received more than $3 million from the National Science Foundation through two of its 10 Big Ideas for Future NSF Investments, "Growing Convergence Research" and "Understanding the Rules of Life."
"Understanding the Rules of Life" awards fund research about the greatest challenges in interpreting the living world, from the molecular scale through to the biosphere. Teams from the McCormick School of Engineering received two.
One proposal received $300,000 over two years through the Early-concept Grants for Exploratory Research (EAGER) program, which supports exploratory work in its early stages on untested but potentially transformative research ideas or approaches.
Neha Kamat, assistant professor of biomedical engineering, and Josh Leonard, associate professor of chemical and biological engineering and Charles Deering McCormick Professor of Teaching Excellence, received the grant for their Rules of Life proposal, "Moving Information Across Synthetic Membranes via Engineered Sensors."
"I think Northwestern's already a really strong space for synthetic biology, and this puts us in a great position to become a leader in the interdisciplinary field of synthetic cell design," Kamat said.
Another Northwestern Engineering group received a Rules of Life grant through the Research Advanced by Interdisciplinary Science and Engineering (RAISE) program. RAISE focuses on bold, interdisciplinary projects whose scientific advances lie mostly outside the scope of a single discipline and appear to promise transformational advances.
"A Platform for Modular Pseudo-Organelles for Compartmentalization and Control of Pseudo-Cell Processes" received $800,000 over five years. Principal investigators are Kamat, Danielle Tullman-Ercek, associate professor of chemical and biological engineering, and Neda Bagheri, assistant professor of chemical and biological engineering.
"Introducing organization within synthetic cells will expand the potential application space of these devices," Tullman-Ercek said. "With this research, we hope to showcase how we can control what happens within the synthetic cell upon introducing changes in the environment - in essence, to program them for unique responses to different external inputs."
In addition, two collaborative teams, which include Northwestern Engineering faculty, received grants from the "Growing Convergence Research" category, which focuses on the integration of multiple disciplines to advance scientific discovery and innovation.
"Systems Approaches for Vulnerability Evaluation and Urban Resilience," received a $1 million Convergence RAISE grant for three years. Principal investigators include Northwestern Engineering's Aaron Packman, professor of civil and environmental engineering and (by courtesy) mechanical engineering and chemical and biological engineering, Weinberg College of Arts and Science's Daniel Horton, assistant professor in the Department of Earth and Planetary Sciences, and Sera Young, assistant professor in the Department of Anthropology, as well as Scott Collis, atmospheric scientist at Argonne National Laboratory, and Marcelo Garcia from the University of Illinois Urbana-Champaign.
Another proposal, "Auto-regulatory Scaffolds for Directed Evolution of Non-living Functional Materials," received $1 million over three years. Principal investigators are Teri Odom, Charles E. and Emma H. Morrison Professor of Chemistry and (by courtesy) professor of materials science and engineering, George Schatz, professor of chemistry and (by courtesy) chemical and biological engineering, and Bozhi Tian from the University of Chicago.