Honors and Awards
Northwestern Engineering Receives Grand Challenges Explorations Grant for Groundbreaking Research in Global Health and Development
The grant will be used to develop a low-cost field test to improve crop disease surveillance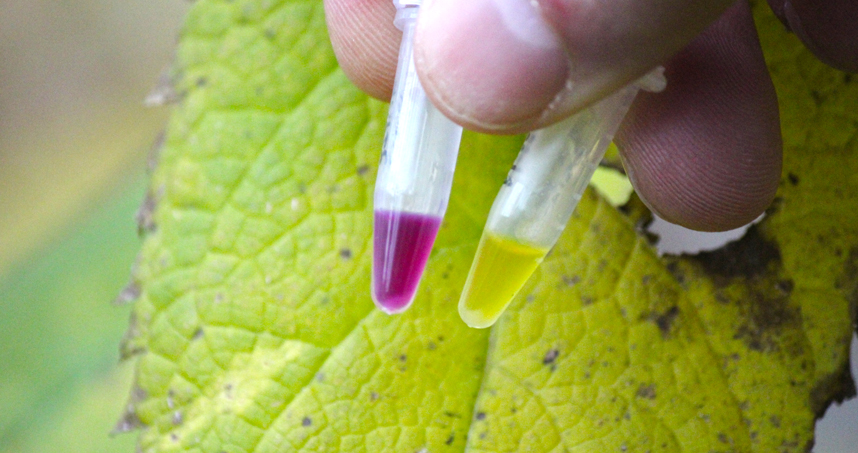 Northwestern Engineering announced today that it is a winner of a Grand Challenges Explorations grant - an initiative funded by the Bill & Melinda Gates Foundation. Julius Lucks, associate professor of chemical and biological engineering and a member of Northwestern's Center for Synthetic Biology, will pursue an innovative global health and development research project, titled "PLANT-DX: Field-based Multiplexed Crop Pathogen Surveillance."
Grand Challenges Explorations (GCE) supports innovative thinkers worldwide to explore ideas that can break the mold in how we solve persistent global health and development challenges. Lucks's project is one of 34 Grand Challenges Explorations Round 21 grants announced by the Bill & Melinda Gates Foundation.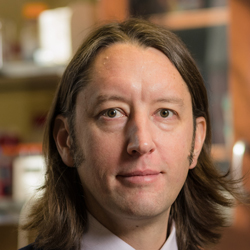 To receive funding, Lucks and other Grand Challenges Explorations winners demonstrated in a two-page online application a bold idea in one of three critical global heath and development topic areas. The foundation will be accepting applications for the next GCE round in February, 2019.
With $540 billion in annual losses and up to 40 percent in output loss due to crop pests, agricultural plant diseases place a significant burden around the world, especially for low income farmers. The Lucks Lab project, led by graduate student Matthew Verosloff, seeks to revolutionize crop disease surveillance by providing farmers with a low-cost field test for the early detection, diagnosis, and communication of plant pathogen burden.
PLANT-Dx (Point-of-use Laboratory for Nucleic Acids in a Tube) is a portable diagnostic platform that enables crop pest and disease surveillance by integrating the latest in in vitro synthetic biology technology to allow distribution and use in difficult-to-reach areas in the field. The system requires only simple, inexpensive sample preparation steps with minimal equipment to operate the diagnostic and obtain real-time results. PLANT-Dx can be rapidly engineered to detect a range of pathogens of regional interest from any type of plant, including staple plants such as beans, cassava, and yams. The visual outputs are easily captured by cell-phone cameras, facilitating rapid dissemination of actionable information and surveillance of pathogen burden.
About Grand Challenges Explorations
Grand Challenges Explorations is a $100 million initiative funded by the Bill & Melinda Gates Foundation. Launched in 2008, over 1,400 projects in more than 65 countries have received Grand Challenges Explorations grants. The grant program is open to anyone from any discipline and from any organization. The initiative uses an agile, accelerated grant-making process with short two-page online applications and no preliminary data required. Initial grants of $100,000 are awarded two times per year. Successful projects have the opportunity to receive a follow-on grant of up to $1 million.