Honors and Awards
Northwestern Engineering Names Winners of 2018 Cole-Higgins Awards
Arantzazu Alarcon-Fleming, David Gatchell, and Eric Masanet win this year's awards
Three members of the Northwestern Engineering community have received the school's annual awards for outstanding teaching and advising.
Arantzazu Alarcon-Fleming, associate professor of instruction in civil engineering, and Eric Masanet, associate professor of chemical and biological engineering and mechanical engineering, received the 2018 Cole-Higgins Awards for Excellence in Teaching. David Gatchell, Charles Deering McCormick Distinguished Clinical Professor and clinical associate professor in biomedical engineering and mechanical engineering, won the Cole-Higgins Award for Excellence in Advising.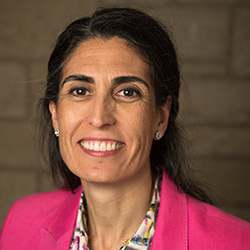 Alarcon-Fleming, who received a PhD in civil engineering from the McCormick School of Engineering, was recognized for her relentless enthusiasm for teaching engineering mechanics and supporting student success.
"Professor Alarcon is not only very intelligent about civil engineering, but she is also someone who is passionate about making sure her students understand and care about the material as well," one student nominator said. "She is very engaging, despite lecturing to a large classroom of nearly 100 students, and even tries to learn as many students' names as she can. She is excited by each topic and is always optimistic at how we will tackle challenges. She cares deeply about the success of each individual."
Masanet leads the Energy and Resource Systems Analysis Laboratory (ERSAL), which develops mathematical models and decision support tools to quantify opportunities for reducing energy and resource use in industrial technology systems. The award recognizes his effective efforts to communicate difficult concepts in thermodynamics, along with his commitment to continuous improvement in his teaching approach.
"After having Professor Masanet for an infamously painful course, Chemical Engineering 211: Thermodynamics, the fact that I quickly signed myself up to take another course with him speaks to how excellent of a teacher he is," one student nominator wrote. "Professsor Masanet gives the best constructive criticism I have ever received. He strikes the perfect balance between letting students know where they could do better, without discouraging them."
Gatchell's research interests focus on undergraduate engineering education, specifically engineering design and developing in-class experiences for learning about global, societal, economic, and environmental factors to direct design decisions. His outstanding support and mentorship of students in the Manufacturing and Design Engineering (MaDE) degree program earned him recognition.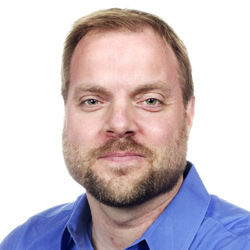 "Struggling with deciding what major route to take, Professor Gatchell took over an hour to sit down with me, someone he had only just met, and go over the entire possibilities of going down the mechanical engineering route, the MaDE route, or the beautiful combination of doubling in Mechanical Engineering and MaDE," a student nominator said. "His calm demeanor and passion for student success is wonderfully refreshing in such a high-stress environment. I believe that Professor Gatchell deserves recognition every single year for his overall excellence as a professor, advisor, and friend."