Honors and Awards
Three Faculty Members Named Elite Medical and Biological Engineering Fellows
Northwestern inductees among 156 engineers who make up AIMBE's College of Fellows Class of 2018
Three faculty members with Northwestern Engineering ties have been elected to the American Institute for Medical and Biological Engineering's (AIMBE) College of Fellows.
Wendy Murray, Patrick Kiser, and Robert Murphy are among 156 engineers who make up the College of Fellows Class of 2018. They were inducted on April 9 during AIMBE's 2018 annual meeting at the National Academy of Sciences in Washington, D.C.
AIMBE's College of Fellows comprises the top two percent of medical and biological engineers in the country. Fellows are recognized for their notable contributions advancing the fields of medical and biological engineering through research, practice, or education.
Wendy Murray is a professor of biomedical engineering and physical medicine and rehabilitation in Northwestern's Feinberg School of Medicine. Her research interests are in developing biomechanical models that accurately represent the mechanical actions of the upper extremity muscles. Her work could lead to a better understanding of how to improve the function of disabled upper limbs.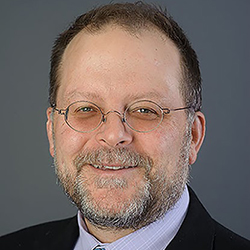 A research scientist at Shirley Ryan AbilityLab, Murray's research has focused on basic motor control, restoring hand and arm function following spinal cord injuries or stroke, and orthopedic interventions for osteoarthritis. She has also analyzed the biomechanics of baseball pitching to gain new insights into the role of elbow muscles in injury risk and prevention.
Patrick Kiser is a professor of biomedical engineering and obstetrics and gynecology in the Feinberg School of Medicine. His research seeks to create new drug delivery technologies for the prevention and treatment of HIV infection.
Among his contributions, Kiser has created a long-acting antiviral delivery system that provides sustained systemic drug levels of antiretrovirals for up to one year, which could protect HIV negative individuals at high risk of infection for long periods of time without daily intervention. He also developed a first-of-its-kind intravaginal ring that reliably delivers an antiretroviral drug and a contraceptive for months at a time.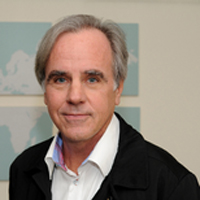 Robert Murphy is the director of the Center for Global Health within Northwestern Medicine's Institute for Public Health and Medicine, the John Philip Phair Professor of Infectious Diseases in the Feinberg School of Medicine, and a professor in the Department of Biomedical Engineering. His research focuses on drug development and vaccines for infectious diseases like HIV and viral hepatitis, increasing therapy for AIDS, tuberculosis, and malaria in sub-Saharan Africa, and supporting antiretroviral education projects in rural southern Kenya.
Earlier this year, Murphy was part of a multidisciplinary global team that earned a $15 million grant from 100&Change, a MacArthur Foundation competition to fund projects that attempt to solve significant problems in the world. Murphy and his team will use the grant to help address the lack of life-saving resources for newborns in African hospitals by developing a suite of technologies to improve newborn care and medical education in the region.