Events
Dean's Seminar Series Presents Marie Wieck
The talk will take place at 4 p.m. Thursday, March 1
Blockchain is often associated with news coverage about the latest price of Bitcoin or the most recent cryptocurrency security breach, but Marie Wieck believes the technology has the potential to transform some of today's most complex business transactions.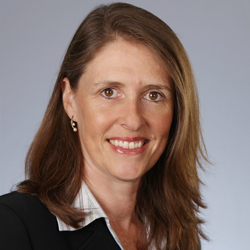 As a part of the Northwestern Engineering Dean's Series, Wieck, general manager of IBM Blockchain, will visit campus next month to share how the IBM blockchain platform is empowering companies to digitize traditionally cumbersome, human-reliant processes using a secure and shared ledger on the IBM Cloud.

The seminar will take place at 4 p.m. Thursday, March 1 in the Ford Motor Company Engineering Design Center's ITW classroom. Called "Blockchain for the Enterprise: So Much More than Cryptocurrencies," Wieck's talk will explore blockchain technology and discuss how it is changing the business world.

During her more than 25 years with IBM, Wieck has held a variety of technical and executive roles within IBM's hardware, software, and services units. She is passionate about innovation fostered from diverse teams and driving business impact from new technologies. In January 2017, IBM named Wieck to her current position as general manager of blockchain, which is poised to transform business processes and transactions. She is responsible for IBM's participation in the Hyperledger project, which is building an open blockchain ecosystem for developers and service providers.
Wieck holds an MBA from New York University, an MS in computer science from Columbia University, and a BS in engineering from The Cooper Union. She is also a long-serving member of the Institute of Electrical and Electronics Engineers and the Society of Women Engineers.