Graduate
MMM Students Compete in Kellogg Design Challenge
For the first time, Northwestern opened the competition to other schools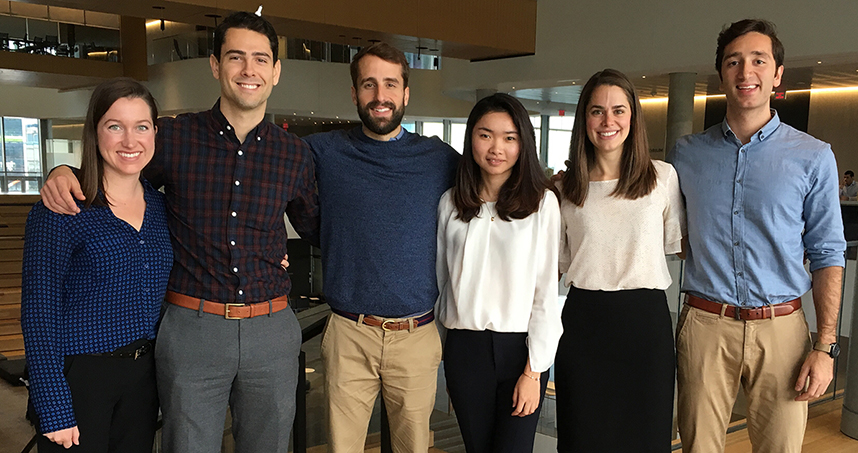 Nearly 200 students from six universities converged on Northwestern on Saturday, November 11 to compete in the 2017 Kellogg Design Challenge.
During the annual competition, corporate clients present student teams with a challenge facing their industries. This year, Procter & Gamble's Pampers team challenged students to rethink childbirth education and find new ways to better deliver information to millennial parents.
For the first time this year, the long-running competition opened its doors to teams outside of Northwestern. Competing teams represented Northwestern Engineering and Kellogg School of Management's MMM program, University of Toronto's Rotman School of Management, Yale University, University of Chicago Booth School of Business, IIT Institute of Design, and University of Michigan's Ross School of Business.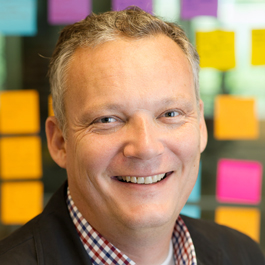 "The MMM program at Northwestern empowers and enables future business leaders to use creative and critical thinking to solve complex problems through the combination of human-centered design and business skills," said Greg Holderfield, director of Northwestern's Segal Design Institute and co-director of the MMM program. "We were excited to have other universities join us on this design-thinking journey."
"With its MMM program and passion for design thinking, Northwestern is a premiere design and innovation community," said MMM student Claire Henderson, who co-organized the event. "We wanted to showcase this to other schools."
Four weeks prior to the competition, Northwestern's MMM program helped fund 28 student teams from the participating universities as they conducted ethnographic research to better understand their end users. Throughout those four weeks, Kellogg's Innovation and Design Association (IDEA) hosted a series of workshops led by top design consulting firms to help teams further develop their ideas. Teams then visited campus to synthesize their ideas and build and iterate upon their solutions. Finally, they presented their proposed products to a panel of academics, design professionals, industry experts, and peers.
A team from the Rotman School of Management received first place. IIT's Institute of Design took second, and a MMM team finished in third place. Lauren Hunter, Kelsey King, Amy Liao, Juan Luciano, Adam Putterman, and Mohsin Zuberi comprised the MMM team, which developed a solution to give expecting parents the tools to host in-home neonatal health education sessions with their friends and family. 
During the competition weekend, IDEA sponsored a panel discussion with design professionals who encouraged students to advocate for design within their organizations. The panel featured Holderfield; Larry Keeley, a distinguished fellow at the Segal Design Institute, adjunct professor in the MMM program, and cofounder and president of Doblin; Ryan Lee (MMM '16), product manager at Hologram; and Leah Marcus (MMM '13), product manager at Trunk Club.
"We wanted students to feel empowered by practicing design," said MMM student Adam Attas, who helped organize the event, "and to have the courage to expand the toolkits of the companies they enter to produce new innovation capabilities, products, and services that transform rather than create incremental change."

The first program of its kind, MMM is an immersive dual-degree program that gives students a business education integrated with a design innovation foundation. MMM graduates receive an MBA from Kellogg and an MS in Design Innovation from the Segal Design Institute at Northwestern's McCormick School of Engineering.