Events
Panel to Discuss Art, Architecture, and Engineering
"Conversations at the Intersection" will take place at 4 p.m. on April 25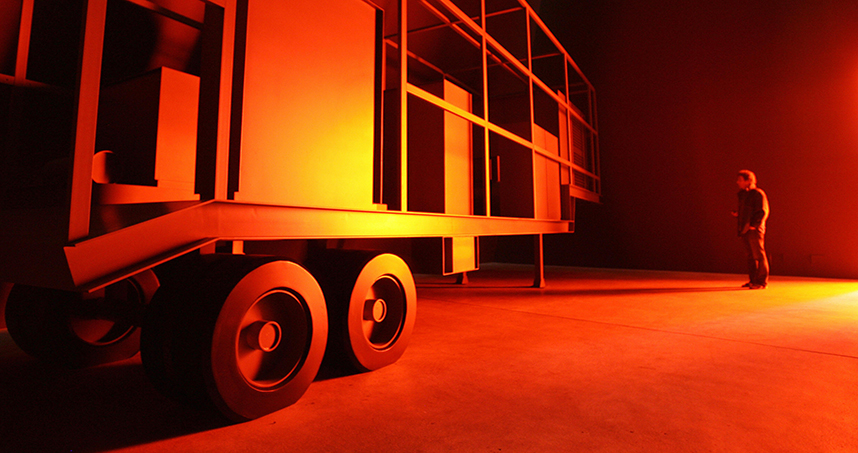 Art, architecture, and engineering will collide in Northwestern Engineering's next installment of "Conversations at the Intersection." 
Moderated by Julio M. Ottino, dean of Northwestern's McCormick School of Engineering, the event will feature Bill Baker, a structural engineering partner in the Chicago office of Skidmore, Owings & Merrill, and Iñigo Manglano-Ovalle, professor of art theory and practice at Northwestern.
"Conversations at the Intersection: Art, Architecture, and Engineering" will take place at 4 p.m. Tuesday, April 25 in the Ford Motor Company Engineering Design Center's ITW classroom. An open Q&A will follow the panel discussion.
An adjunct professor in Northwestern's Department of Civil and Environmental Engineering, Baker is dedicated to innovative structural engineering design and research. His works include Dubai's Burj Khalifa skyscraper, the tallest man-made structure in the world; the Pearl River Tower in Guangzhou, China; the Broadgate Exchange House in London; and Chicago's Millennium Park pavilion and pedestrian bridge.
Manglano-Ovalle is a conceptual artist whose multi-media works challenge notions of the political and the cultural. His current work regards the inversion of utopia, the fabrication of war, and the hypersonic reentry of Modernism. Recipient of a 2001 John D. and Catherine T. MacArthur Foundation Award and a 2009 Guggenheim Memorial Foundation Fellowship, Manglano-Ovalle has shown his works all over the world, including at the Guggenheim Museum, Whitney Museum of American Art, and the Art Institute of Chicago.
The "Conversations at the Intersection" series provides broad audiences with a glimpse of the creative process across fields, inspiring ongoing discussion about the differences and similarities of creative fields. Each session features a different scholarly panel composed of intellectual leaders from different backgrounds — art, architecture, writing, philosophy, engineering, science, filmmaking, design, and many more — who discuss and debate different viewpoints on the nature of creativity and explore what art, science, and technology can teach us about insights and creative progress.