McCormick in the Media
Ottino and Mills Wonder If We've Reached Peak Entrepreneurship in RealClear Policy Op-ed
Dean Julio M. Ottino and Mark P. Mills make the case for why we may need to be more innovative about the idea of what constitutes entrepreneurship.
Entrepreneurship has arguably never been more present and celebrated in American culture. But has our fascination with startups reached a breaking point?
In a recent op-ed at RealClear Policy, Dean Julio M. Ottino and faculty fellow Mark P. Mills argue for a shift in how educators approach the idea of entrepreneurship. While many colleges and universities have embraced a startup culture that glamorizes the invention of gadgets and consumer products, research shows that the vast majority of students never attempt to start their own business.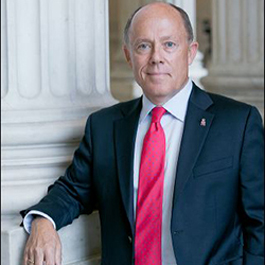 Ottino and Mills instead call for an emphasis on teaching "innovation-as-a-skill." While innovation is a vital aspect of entrepreneurship, a shift in focus would encourage universities to strive to be more than just startup incubators. Universities offer students a unique opportunity to tackle complex problems with creative solutions developed through in-depth research, equipping students with the skills and instincts to make a lasting impact in their professional career — regardless of whether they are their own boss or a company's employee.
"The true revolutions we hope for in every domain — from health care and transportation to energy and manufacturing — will not emerge from Shark Tank competitions around clever products. Instead, transformational advances come from the deep knowledge that emerges when people of all ages spend time studying hard problems, often collaboratively."