Honors and Awards
Tanvas, QuesTek Receive Tibbetts Awards
Award honors technological innovation and product commercialization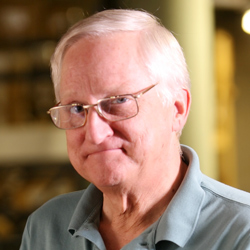 Northwestern Engineering spin-off companies, QuesTek Innovations and Tanvas, have received prestigious 2016 Tibbetts Awards from the US Small Business Administration.
Given annually, the Tibbetts Awards recognize small businesses, organizations, and people who have leveraged Small Business Innovation Research (SBIR) funding to generate technological innovation and product commercialization. QuesTek and Tanvas are among 37 small businesses to receive the 2016 award.
Founded by Gregory Olson, Walter P. Murphy Professor of Materials Science and Engineering, QuesTek Innovations is a materials design company and global leader in Integrated Computational Materials Engineering. With SBIR funding, QuesTek has used its proprietary Materials by Design® methodology to rapidly develop two new steels that are now flying as safety-critical arresting gear on US Navy aircraft and are being qualified for next-generation military helicopter gearboxes.
QuesTek's first creation was a high-performance gear steel that was designed at Northwestern and licensed to the company. It also developed a high strength, corrosion resistant steel that is flying as landing gear on four US Air Force aircraft platforms and Boeing's 787. It is also used in several critical components in SpaceX's Falcon rocket program. QuesTek has received significant SBIR funding to begin to understand and resolve the challenges associated with the additive manufacturing of metals.
Tanvas is based on the research of J. Edward Colgate and Michael Peshkin, both professors of mechanical engineering. The pair has spent years developing technology that allows users to "feel" programmed tactile effects on touchscreens. With this technology, it becomes possible to feel the scalloped edges of a key, the swipe of turning a page, and the strum of guitar strings, all on a flat glass surface. Tanvas' haptic system uses electric fields to control friction and create virtual touch.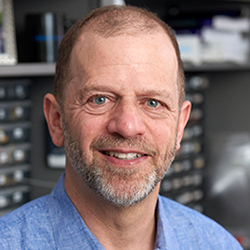 Tanvas publicly debuted TanvasTouch last month at the Consumer Electronics Show, a launch pad for new innovation and technology. A layer between the touchscreen and a finger, TanvasTouch is adaptable to any smartphone or tablet. In partnership with apparel company Bonobos, TanvasTouch displayed an app that allows the user to feel fabric textures while online shopping.