Undergraduate
Northwestern Wins Programming Contest, Advances to World Finals
Team WildWildCats beat more than 150 other teams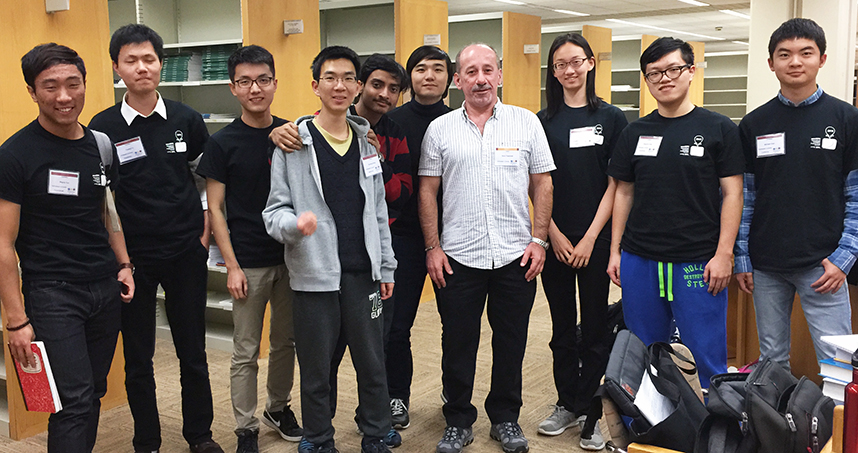 For the third time in four years, a Northwestern Engineering team has won the Association for Computing Machinery (ACM) Mid-Central USA Regional Programming Contest. 
Two PhD students in computer science, Abhratany Dutta and Yiding Feng, joined undergraduate Ruohong Zhang to make up the victorious Team WildWildCats. Goce Trajcevski, senior lecturer and assistant chair of electrical engineering and computer science, served as their coach.
Sponsored by IBM, the ACM-ICPC is an annual, multi-tiered competitive programming challenge among several universities around the world. During the contest, teams of three students are given five hours to solve 8 to 12 programming problems. They must submit solutions as programs in C, C++, or Java, which are then used to run test data.
The contest took place Saturday, November 5 at the University of Chicago. More than 150 teams from 56 different schools participated.
In May, Team WildWildCats will head to Rapid City, South Dakota to compete in the ACM International Collegiate Programming Contest (ICPC) World Finals, which is often considered the "Olympics of programming competitions."