Events
Northwestern Engineering Welcomes Charles Kuehmann
Kuehmann will visit campus on Thursday, October 13
Charles Kuehmann (PhD '94), vice president of materials engineering at SpaceX and Tesla Motors, will visit campus this month as a part of the Materials Science and Engineering Prominent Alumni Series.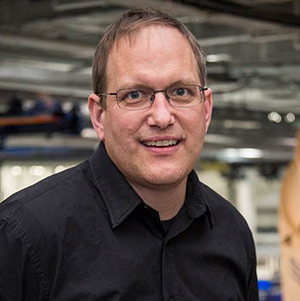 Sponsored by the Materials Science Umbrella Society, the event will take place at 4 p.m. on Thursday, October 13 in the Technological Institute's Ryan Auditorium.
An early leader in computational materials design, Kuehmann will discuss how his Northwestern Engineering education shaped his interests and career. He will also give advice to the next generation of materials engineers, telling them how they can use materials innovations to solve global challenges.
After earning his PhD at Northwestern, Kuehmann co-founded QuesTek with his adviser Gregory B. Olson, Walter P. Murphy Professor of Materials Science and Engineering, who has been called the "father of materials design" by the American Academy of Arts and Sciences. QuesTek was the first company dedicated to commercializing computational materials design, innovating materials and alloys for automobiles, aircrafts, turbine engines, and more. In 2012, QuesTek's technology was sold to an undisclosed buyer in Silicon Valley.
At SpaceX and Tesla Motors, Kuehmann leads the materials engineering organizations, driving materials solutions to enable the world's transition to a sustainable future, the commercialization of space, and a multi-planetary civilization.