Events
Water Sustainability Symposium to Examine Solutions for Middle East
Public event to explore technological and sociopolitical solutions for regional water challenges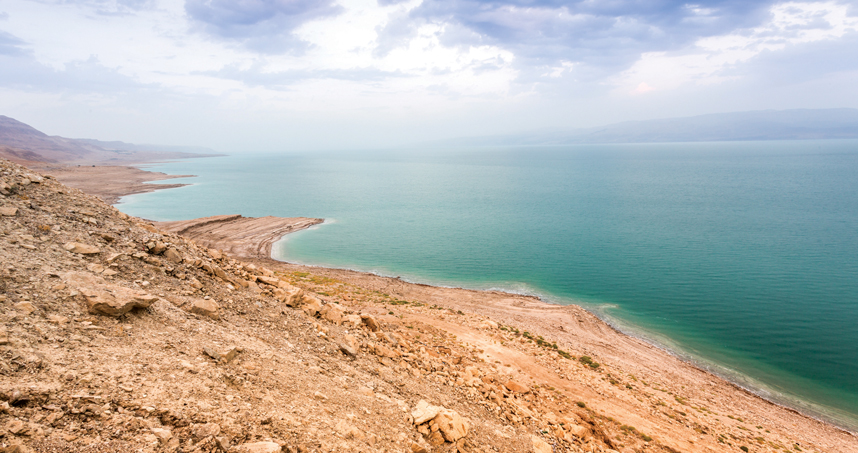 International experts will explore how control and access to water play into trans-boundary politics at "Water in Israel and the Middle East: Geopolitical Conflicts, Technological Challenges, and Sustainable Solutions," a half-day symposium to be held May 18 at Northwestern University.
Access to water has significantly influenced the historical and geopolitical landscape of Israel and the Middle East. At the symposium, scholars will discuss how recent advances in water technologies in Israel may provide a model for sustainable water development in other water-poor regions of the world.
"Israel is a world leader in developing innovative solutions for sustainable water resources in arid lands," said Aaron Packman, director of the Northwestern Center for Water Research. "The symposium on water in Israel and the Middle East will explore technological and sociopolitical solutions for regional water challenges." 
The symposium, co-organized by the Northwestern Center for Water Research and the Crown Family Center for Jewish and Israel Studies, will be held from 1 to 5 p.m. in room 108, Harris Hall, 1881 Sheridan Road, on the Evanston campus. The event is free and open to the public. 
The symposium will kick off with opening remarks by Julio M. Ottino, dean of the McCormick School of Engineering, and Adrian Randolph, dean of the Weinberg College of Arts and Sciences. 
Following their remarks will be two sessions, moderated by Packman and Elie Rekhess, the Crown Visiting Professor in Israel Studies at Northwestern, focusing on water management and reuse in Israel and transboundary water issues in the Middle East. Featured participants include: 
Sara Elhanany, director of the water quality division of the National Water Monitoring Laboratory, Israel Water Authority
Noam Weisbrod, director of the Zuckerberg Institute for Water Research at Ben-Gurion University of the Negev, Israel, where he also is the head of the department of environmental hydrology and microbiology 
Stuart Schoenfeld, associate professor at Glendon College and at the Institute for Research and Innovation in Sustainability, York University, Canada
Jeffrey Sosland, assistant professor in the School of Professional and Extended Studies, American University, and director of the Washington Semester Program: Global Economics and Business 
"We hope this event will inform students, faculty and the public of critical international water challenges and also catalyze new partnerships that will enable the Northwestern community to contribute solutions for global water sustainability and security," said Packman, professor of civil and environmental engineering at McCormick.
The symposium reflects partnerships between Northwestern and Israel on water sustainability. This quarter, Northwestern offered "Water in Israel and the Middle East: Geopolitical Conflicts, Technological Challenges, and Sustainable Solutions," the first Israel Studies course of its kind at the University. It is a cross-school seminar course with an interdisciplinary focus on water, co-taught by Packman and Rekhess. The seminar focuses on water issues in Israel and the Middle East, including the centrality of water systems in the region from ancient times to present day, how water scarcity spurs innovation in water use, and the potential for improved water management to increase regional sustainability. 
The seminar course and May 18 symposium are part of Northwestern's strategic effort on behalf of Israel Studies to develop collaborations in the development and teaching of new courses that pertain to Israeli academic breakthroughs in technology and science.
"Water sustainability and security are pressing global challenges, particularly in regions where water scarcity contributes to social unrest and political conflicts," Rekhess said.
Northwestern established the interdisciplinary Northwestern Center for Water Research in March to raise awareness of water issues and potential solutions in the U.S. and to catalyze ideas and actions to help build a sustainable and secure water future through innovative science and technology. The Water Center will integrate research efforts across the University and focus on long-term solutions to ensure water security and sustainability, both regionally and globally.